7-Year-Old Pennsylvania Boy Dies After Being Abused By Mother For Several Months, Accused Charged
A woman in Philadelphia, Pennsylvania , was charged with murder in connection with the death of her seven-year-old son.
The boy, identified as Tazmir Ransom, was rushed to a local hospital April 12 for breathing difficulty. Medical tests concluded that the boy had numerous injuries all over his body. The boy succumbed to injuries Wednesday (April 15).
His mother, 26-year-old Natasha Franks, was taken into custody and charged with murder, aggravated assault, endangering the welfare and unsworn falsifying for beating her son to death.
Meanwhile, speaking to Action News, Tanjala Pinckney, the boy's aunt said, "It's just heartbreaking. He just turned seven. There was no reason for her to take his life; she wasn't supposed to have him. She could have just gave him back to us."

"It looked like he was being abused over the last couple months. My brother kept trying to go down and get custody back and trying to do what he needed to do to get him," she added.
Investigation was ongoing and no further details regarding the boy's injuries were revealed.
The incident comes less than a month after a 19-year-old teen in Bryan, Texas, was charged after his newborn daughter was found with multiple broken bones in her body. Police responded to a local hospital after receiving a report that a five-week-old baby was hospitalized with multiple broken bones. The officers were told by the doctors that the girl had a cracked skull and broken ribs. She also had bruises to her face and genitals.
The mother of the newborn told the officers that her boyfriend, Gabriel Sanchez, was taking care of the baby while she was out for work. She added that the accused called and informed her that the baby had fallen off the bed. When questioned, the accused told the officers that he "lightly slapped" the child for crying following which knocked her head into a nightstand. After concluding that the injuries on the child did not match the story told by Sanchez, police took him into custody, He was charged with serious bodily injury to a child.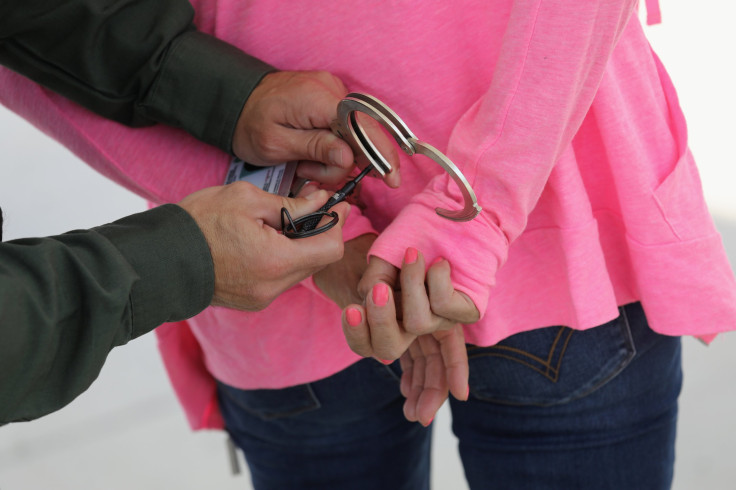 © Copyright IBTimes 2023. All rights reserved.