79 Fully Vaccinated People Died Of COVID-19 In Massachusetts, DPH Data Shows
KEY POINTS
The breakthrough deaths reflect nearly 2% of the state's breakthrough cases
Massachusetts has fully vaccinated more than 4 million residents
The CDC noted that new COVID-19 variants could cause more breakthrough cases
Nearly 80 people in Massachusetts have died of COVID-19 despite being fully vaccinated against the virus, the state's health department said.
Officials of the Massachusetts Department of Public Health on Saturday released data showing there had been 4,450 "breakthrough" cases of the novel coronavirus among more than four million vaccinated residents in the state.
The figures include 303 people who tested positive for COVID-19 and were hospitalized and 79 fully vaccinated people who died without being confined or following a hospital stay, The Boston Globe reported, citing DPH data.
The deaths account for 1.78% of the over 4,000 breakthrough cases and 0.0019% among all fully vaccinated residents.
"Breakthrough case numbers are incredibly low and cases in which the person was hospitalized or died are even lower," the department said in a statement to the Globe.
"All available data continue to support that all 3 vaccines used in the U.S. are highly protective against severe disease and death from all known variants of COVID-19. The best way to protect yourself and your loved ones is to get vaccinated."
Health experts define a "breakthrough" case as someone who tests positive for COVID-19 at least 14 days after they have been fully vaccinated against the virus. This means they've been given two doses of Pfizer-BioNTech or Moderna vaccine, or a single shot of Johnson and Johnson's vaccine, according to Prevention.com.
Last week, officials for Pima County's Health Department in Arizona reported two breakthrough cases that involved "high risk" patients. The two fully vaccinated Arizonians were either 65 years or older or had underlying medical conditions. It is unclear which COVID-19 variant infected the two residents.
Officials for the U.S. Centers for Disease Control and Prevention said breakthrough cases "are expected," noting that no COVID-19 vaccines available have shown 100% effectiveness at preventing infections.
The CDC also noted that more contagious COVID-19 variants may cause more breakthrough cases. This includes the Delta variant, which currently accounts for 58% of all COVID-19 cases in the United States.
More than 160 million people have been fully vaccinated against the novel coronavirus as of Thursday, according to the CDC's COVID-19 Vaccinations Tracker.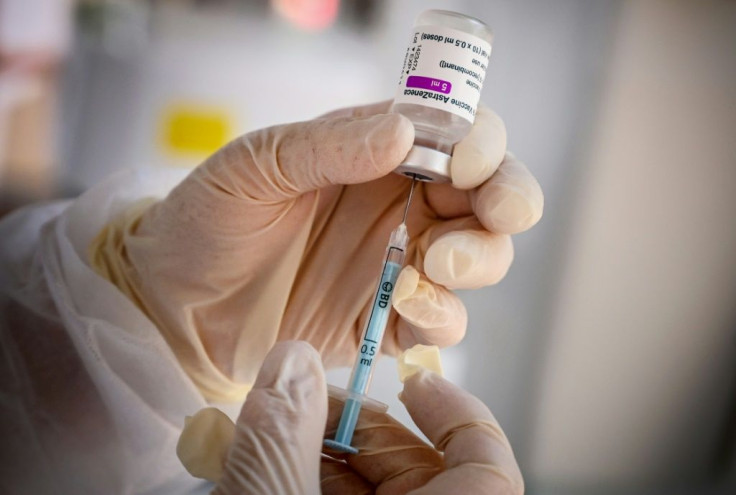 © Copyright IBTimes 2023. All rights reserved.