8 Dead In Oaklahoma House Fire In Suspected Homicide, Investigation Underway
Authorities have launched a homicide investigation after at least 8 people were found dead in a house fire in Tulsa, Oklahoma.
The fire was reported at around 4:00 p.m. local time Thursday in Broken Arrow, which is Tulsa's biggest suburb with almost 115,000 residents, Omaha World-Herald reported.
The fire broke out at a residence located about 10 miles southeast of Tulsa, the Broken Arrow Police Department shared Thursday in a Facebook post.
"It is a complex scene given the state of the house due to the fire damage. This remains under investigation. We do not currently believe there is an immediate threat to the public," the statement read.
Police also confirmed that the deceased family members, six of whom were children, all lived in the house. However, none of them was individually identified by the authorities at the time of this writing.
"Understandably, this is a shock to Broken Arrow. It's a safe city. Broken Arrow doesn't have this kind of situation every day," BAPD Police spokesperson Ethan Hutchins told Oklahoma News-Times.
A neighbor identified as Catelin Powers said she rushed to the spot after seeing thick smoke billowing from the house. She also claims she saw a man dragging a presumably dead person, a woman, inside the house as two other adults stood outside, looking at what was happening and talking on their phones.
Powers described the alleged victim as a woman in her mid-twenties who "was in either very short shorts or underwear and a tight shirt." She also had a tan complexion, the neighbor added.
Hutchins told CNN affiliate KTUL-TV that the police are currently investigating "what happened to those victims," as well as trying to piece together the events leading up to what is suspected to be a homicide.
"When officers arrived... they found multiple fatalities in this house," Hutchins said. "As of now, we are still investigating exactly what happened."
As part of the investigation, police are also canvassing the area around the neighborhood, looking for possible clues, and talking to neighbors who might have seen something that could help find the suspected culprits. Police didn't name any potential suspects in the alleged homicide.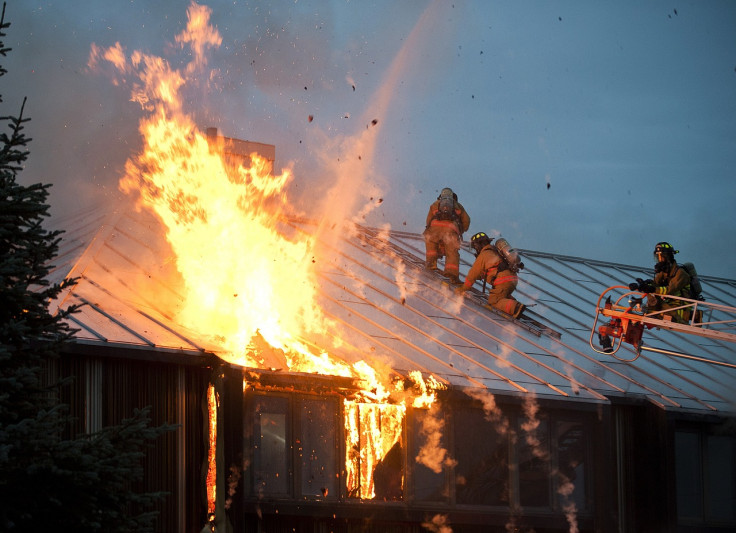 © Copyright IBTimes 2023. All rights reserved.