83-Year-Old Alzheimer's Patient Sexually Assaulted In Nursing Home While Son Witnessed It On Webcam
KEY POINTS
The alleged assault happened on March 8
Olabamidele Bewaji was arrested on two counts of felony charges
He initially denied the allegation but later confessed to it
He claimed that the victim had initiated the assault
An elderly woman was allegedly sexually assaulted in an assisted living facility in Minnesota earlier this week while her son remotely witnessed the attack on a webcam.
An employee at the facility allegedly assaulted the 83-year-old woman, who suffers from Alzheimer's, on March 8. The victim's son, who had installed the webcam in his mother's room so he could easily monitor her well-being, saw the abuse take place.
The police arrested Olabamidele Bewaji, 52, on two counts of felony charges for sexually assaulting a "mentally impaired, mentally incapacitated or physically helpless" individual, according to a report by The Smoking Gun.
The victim's son told the police that he had received an alert on the bedroom camera Monday evening and noticed a male employee at the facility, who was later identified as Bewaji, was assaulting his mother. The employee reportedly undressed and started to sexually assault the victim, who was lying facing away from him, the probable cause statement indicated.
When the victim's son spoke through the speaker function of the CCTV camera, asking him to stop, Bewaji stopped the assault and left the apartment.
Bewaji initially denied the sexual assault allegation but later confessed to investigating officers. He also claimed that the victim had initiated the assault. Bewaji also admitted to the police that he had assaulted the victim on another occasion, approximately two to three weeks prior to the incident.
According to the investigators, the victim, who remains unidentified, was "confused" and could not recall if she had been assaulted.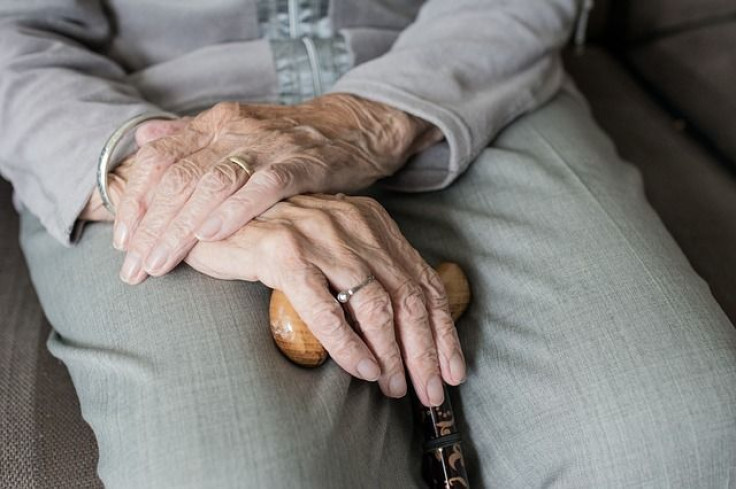 In a similar incident this month in Florida, a man with a sexually transmitted disease was caught raping a physically helpless 76-year-old woman in a nursing home. The police arrested Isaiah Banks, 59, on charges of one count of sexual battery on a physically helpless victim and one count of unlawful act of a sexually transmissible disease, reported the New York Daily News. The alleged assault happened when the suspect, who was also a resident at the nursing home, gained access to the victim's room by unlocking a secured door between their floors. The woman suffered minor injuries and was treated at the scene.