9-Month-Old Twins Catch COVID-19: 1 Dies, 1 Survives
KEY POINTS
The Missouri girl died of COVID-19 on Feb. 1, weeks after testing positive in January
The 9-month-old's twin sister also tested positive for the coronavirus but has since recovered
This is the first child death from COVID-19 in Miller County, Missouri
An infant in Miller County, Missouri, died earlier this month after she and her twin sister contracted COVID-19.
Amelia Peyton, of Iberia, died of the coronavirus at University Hospital in Columbia on Feb. 1, KOMU 8 first reported. Claire, Amelia's twin sister, also tested positive for COVID-19 but has since recovered, their parents said.
It was unclear if Amelia, who was 9 months old when she died, had any pre-existing medical conditions.
Amelia was initially admitted to Lake Regional Hospital in Osage Beach on Jan. 16 after she tested positive for COVID-19 on the same day, according to her parents Hayley Caples and Brian Peyton.
The baby also came down with adenovirus, according to a GoFundMe page raising money for Amelia's funeral expenses.
Amelia was later put on a ventilator and transferred to University Hospital.
The infant was undergoing an operation to fix a bleed in her esophagus on Feb. 1 when her blood pressure started to drop. The doctors told the parents that they managed to stabilize her, but an hour later, a doctor and surgeon reported back to the couple in tears saying that Amelia had died.
Amelia was reportedly on a ventilator from the day she was admitted to Lake Regional up to the day she died.
"We really thought she was going to make it," Caples was quoted as saying.
Brian described his late daughter as the couple's "sunshine baby" who was "always smiling and friendly with everybody."
"Her smile lit up the room. Her eyes were just bright. She just loved everybody," Caples said.
The family's GoFundMe page has raised $7,055 out of its $10,000 goal.
Amelia was the first child death from COVID-19 in Miller County, according to a manager at the Miller County Health Center.
Among the 14,592 confirmed coronavirus-related deaths in Missouri, three were children between the ages of zero to 4, publicly available state data showed.
The Centers for Disease Control and Prevention (CDC) recommends that babies between the ages of 7 and 11 months old receive their flu vaccine.
However, they cannot receive any COVID-19 vaccines as the jabs have only been approved for people above the age of 5.
Overall, the U.S. has reported 76,976,575 coronavirus cases and 906,603 deaths, according to data provided by the CDC.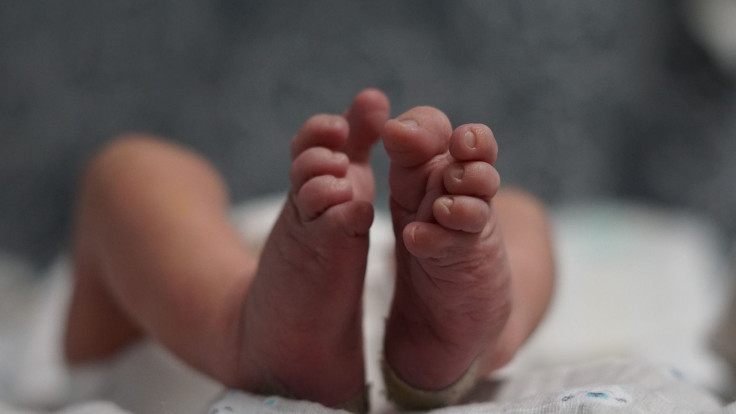 © Copyright IBTimes 2023. All rights reserved.