'90 Day Fiancé' Cast Update: Angela Posts Flirty TikTok With Michael After Threatening Divorce
Angela Deem and Michael Ilesanmi's marriage appeared to be over following the Sunday night episode of "90 Day Fiancé: Happily Ever After?" which featured an explosive argument between the couple in which Angela threatened divorce.
On Monday, Angela posted a flirty TikTok video with Michael that appeared to dismiss the idea that the TLC couple broke up.
The clip shows Angela cuddling up to her husband while mouthing lyrics to Def Leppard's "Love Bites."
"When the world thinks it's coming to an end.....BOOM AND HERE IT GOES AGAIN," she captioned the post.
Angela's TikTok video comes after the latest episode of "90 Day Fiancé: Happily Ever After?" in which she confronted Michael about flirting with a woman online.
Angela went on to accuse Michael of roping her into a "romance scam" so the Nigerian native could get a U.S. visa.
Although Michael insisted he was in love with Angela and attempted to explain his message to another woman, Angela insisted she was done with their marriage.
"I'm divorcing you," she said.
"When you give all you can give, something in your soul tells you, 'Throw in the towel. There's nothing more you can do.' I've always forgiven Michael and took him back. Maybe I'm part of the problem as well," Angela continued.
"Maybe I'm the reason he keeps doing what he's doing, because I never, ever leave him."
However, Michael hoped he and Angela would work on their relationship.
"If this is the end of my marriage, which I pray not, I will feel so unhappy, you know? Angela is a part of my life, and I really love her, but either I choose her, or I don't have any say in this marriage," he told the cameras.
"I don't know. I'll pray over it. It's only divine intervention that can take place to make this marriage work now. Glory be to God."
Angela also posted several cozy clips with Michael.
In another video, the two appeared to laugh as the words "Silly oko mi" were written across the image. Angela often calls Michael "Oko mi," which means "my husband" in Yoruba, Michael's native tongue.
Although Angela and Michael's marriage appears to be over on the reality series, the couple seems to be on better terms offscreen.
"90 Day Fiancé: Happily Ever After?" Season 7 airs Sundays at 8 p.m. ET on TLC.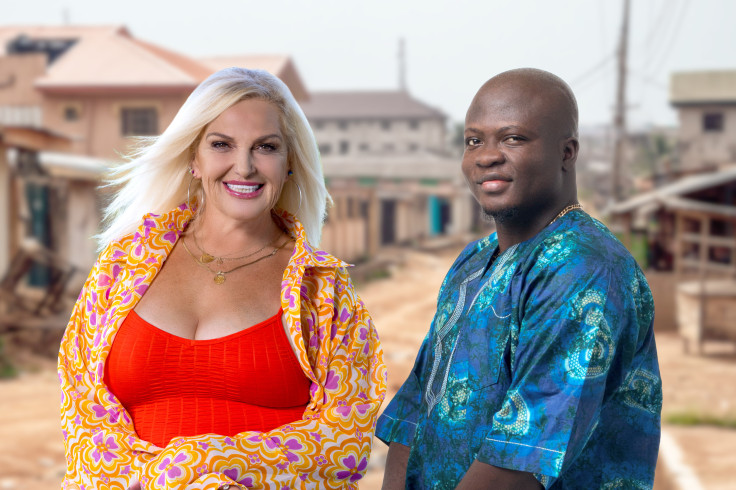 © Copyright IBTimes 2023. All rights reserved.