'90 Day Fiancé' Cast Update: Are Chantel And Pedro Fighting On Instagram?
"90 Day Fiancé: Happily Ever After?" Season 4 stars Chantel and Pedro have had a tough time getting along with one another's families. Following the release of the Sunday night episode, it appears, the couple may not be on good terms.
Chantel and Pedro's marriage has been strained ever since he and his sister, Nicole, attended dinner with Chantel's family. During the meal, Pedro and Chantel's brother, River, got into an argument, which quickly turned physical.
Nicole jumped into the fight as well, and upon their exit from the home, Pedro kicked the dinner table. After the altercation, Pedro kept his distance from the family. Following the airing of "90 Day Fiancé: Happily Ever After?" Season 4, episode 2, it appears the TLC star has yet to fix his relationship with his wife's family.
On Tuesday, Pedro shared a photo of a snake biting a man's face. The meme had the words, "the kiss of the mother-in-law" written across it and Pedro added a crying-laughing emoji to the image.
The following day, he posted a photo of gorilla glue with the caption, "New lipstick for mothers-in-law." Pedro also added two crying emojis to the post.
A few hours later, Chantel began posting several photos to her Instagram Story that appeared to be directed at Pedro and in his family.
In one post, she shared an e-card that seemed directed at Pedro's mother. "A toast to mothers-in-law that try to micromanage their adult sons/daughters love lives but have never had a successful one themselves," the image read.
In another photo, Chantel posted a photo from the Sunday night episode, which featured her sister's boyfriend at Thanksgiving dinner. "The face you make when you realize you're their favorite and you just met them. All he has to do is not roundhouse kick the dinner table," read the photo.
In a preview for "90 Day Fiancé: Happily Ever After?" Season 4, episode 3, it appears the couple will visit a lawyer, who tells them a divorce would not affect Pedro's green card.
Will this be the last season viewers see Chantel and Pedro together as a married couple?
"90 Day Fiancé: Happily Ever After?" Season 4 airs Sundays at 8 p.m. EDT on TLC.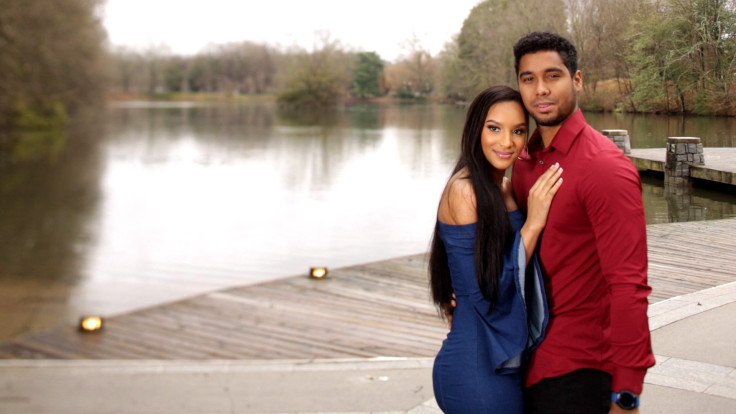 © Copyright IBTimes 2023. All rights reserved.