'90 Day Fiancé' Cast Update: Jay's Ex-Girlfriend Advises Him To Avoid Ashley After Split
It appears "90 Day Fiancé" star Jay Smith is a single man once again. The Jamaica native has split with his girlfriend, Kayla O'Brien. Although the couple has gone their separate ways, Kayla issued a warning to Jay and advised him to stay away from his ex-wife, Ashley Martson.
Ashley filed for divorce earlier this year after she learned Jay cheated on her with multiple women, including Kayla. When Jay moved out of Ashley's home, he began dating Kayla. On Monday, the young woman revealed their relationship has come to an end.
Kayla spoke to RadarOnline following reports that Ashley and Jay attended the same event over the weekend. During the interview, Kayla shared her concerns about the possibility of Jay getting back together with Ashley.
"God help him if he's messing with Ashley again. All I can think of is all the hard work to reverse the damage. There's a current PFA," she explained.
Jay was arrested in July for violating a Protection From Abuse Order obtained by Ashley. Since Ashley didn't file the paperwork for his green card, Jay was taken into ICE custody and faced deportation.
However, Kayla started a GoFundMe page to help Jay raise money for a lawyer, and he was eventually released from the facility.
Kayla claimed Jay could end up in the same situation if he gets back together with Ashley. "I don't know why he would put himself in that position… I feel sorry for him."
The young woman revealed she and Jay didn't have a lot of problems, but she claimed one of the reasons why they broke up was because she "always did way more for him" than he did for her.
"We were happy, we always had a good time together. We didn't fight, we still acted like best friends. Deep down, I think he is a good person, but he's just lost," she said.
"He was just moving on his own motives, and I had mine as well. We're different people, who value different things. He's a mess. I wish him peace," she added.
Kayla wouldn't confirm whether she thinks Jay was with Ashley during their relationship. "He was loyal for a period and good to me for a period, but that's all I want to say."
Jay has since scrubbed all traces of Kayla from his Instagram page, and he has unfollowed his ex-girlfriend's account.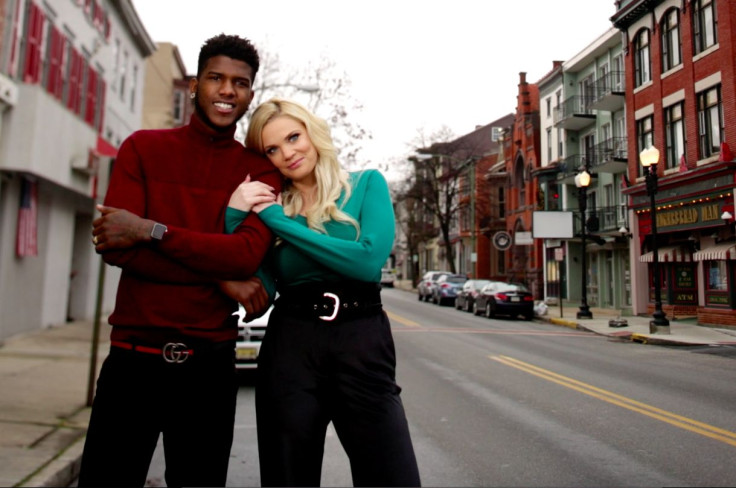 © Copyright IBTimes 2023. All rights reserved.