'90 Day Fiancé' Cast Update: Nicole Slams 'Bad Mom' Accusations Over Azan Vacation
"90 Day Fiancé" star Nicole Nafziger doesn't think people should be judging her role as a mother based on one decision she has made. The TLC star took to her Instagram account to slam a viewer who accused her of being a bad mother after she chose to leave her daughter, May, in the US while she visited her fiancé, Azan Tefou, in Morocco amid the coronavirus pandemic.
Although Nicole was able to fly to Morocco with no problem, when the number of cases of the coronavirus began to spike the US closed its borders, and the Florida native was not able to return home.
According to In Touch, a fan of the TLC series left a comment on Nicole's Instagram page suggesting that she has not tried to return to the US to be with her daughter.
"For all those saying she can't come home, she can. If you're American and need to get home, there are limited flights out, and the American [government] is paying for the flight," the IG user wrote.
However, the "90 Day Fiancé" star fired back at the fan, who she insisted did not know what was required for her to return to America.
"Haha, they're paying for it? I'd like to know where they said that because every time I've looked into it, it's [2-3 times] the price of a normal flight that the passenger has to pay. Y'all think you've got it all figured out because of whatever you [hear], but [were] you one of the people who had to actually email the government to see? Nope," Nicole replied.
"Stop judging my [life] and decisions. Just an idea. I know you won't listen because it's easier to pin me as a bad mom and gossip about the drama. Soon enough, y'all can take a [peek] into my real life. Maybe."
In the past, viewers have criticized Nicole and her relationship with Azan. Many believe he is using her for her money, but she continues to insist that they genuinely love one another.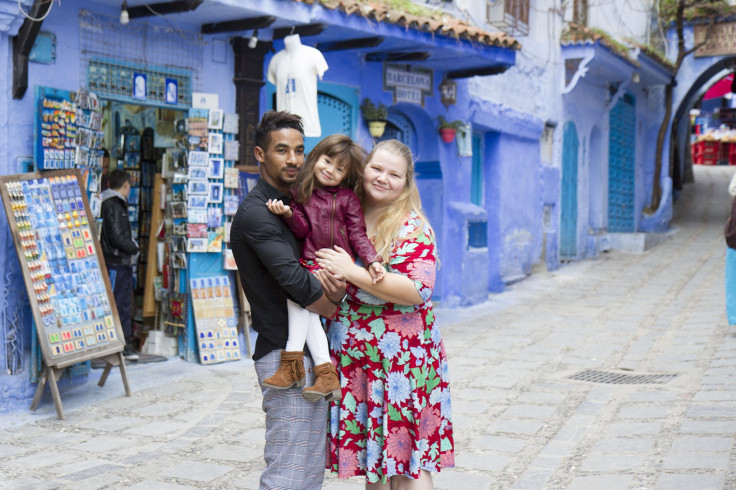 © Copyright IBTimes 2023. All rights reserved.