'90 Day Fiancé' Where Are They Now: Can Nicole Afford To Reunite With Azan?
Although Nicole Nafziger and Azan Tefou aren't appearing in the latest "90 Day Fiancé" spin-off, the couple managed to send fans into a frenzy after the Florida resident shared an Instagram post revealing she was excited about an upcoming trip.
Fans of the TLC series have seen the couple's relationship play out on spin-offs of the franchise and have doubted the romance. In the past, viewers have questioned whether Azan genuinely likes Nicole, or if he is using her for her money.
After Nicole posted a selfie teasing an upcoming vacation, "90 Day Fiancé" fans assumed she was planning to visit Azan in Morocco.
"Verified Bed hair don't care. Do you have any trips/vacation coming? Where are you going? I have a trip coming up, and I'm so excited," the caption read.
However, some viewers suspected that she wouldn't get a chance to enjoy the alleged getaway. "If it has anything to do with Azan, not to be rude, but it will get canceled last minute by him unless you decide to go alone … hope it works [though]," a fan wrote in the comment section.
Shortly after she shared the news about her upcoming trip, Soap Dirt claimed fans began to lash out at Nicole when she appeared to ask for money on her Instagram Story. "I'm gunna post this for absolutely no reason," the post read along with the name to her Venmo account.
"Hope your [sic] having a great week," she added.
Unfortunately, fans were not pleased with the post and began to call out the reality star for trying to get them to pay for her trip. Following the harsh comments, Nicole deleted the post. In her most recent Instagram post, which featured a photo of herself and Azan, the TLC star disabled the comment section.
Although it may take some time before fans receive another update about Nicole and Azan's relationship, they can watch new couples deal with the challenges of having a significant other in a different country on "90 Day Fiancé: Before the 90 Days" Season 4, airing Sundays at 8 p.m. EST on TLC.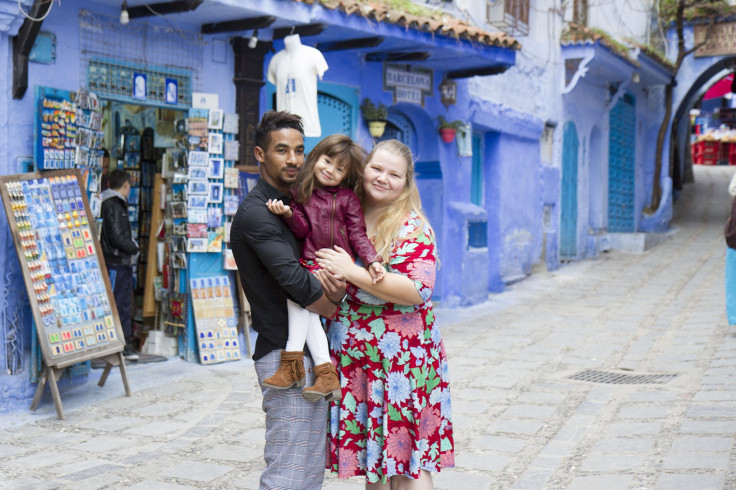 © Copyright IBTimes 2023. All rights reserved.