'90 Day Fiancé' Fans Question Tarik And Hazel's Relationship After TLC Rant
"90 Day Fiancé: Before The 90 Days" Season 2 has proved to be a rocky journey for each couple as they struggle to adjust to finally coming face-to-face with the person they fell in love with online.
Following the Sunday night episode, Tarik Myers and Hazel Cagalitan's relationship appeared to hit a major challenge. However, viewers began to question whether the couple was still together after Tarik posted a video that appeared to have a specific target in mind.
On Monday, Tarik posted a screenshot of an article claiming he slammed the network in a "cryptic Instagram message." The story, published by In Touch Weekly, claimed Tarik criticized TLC for negatively portraying his relationship with Hazel on television.
"Be careful who you make a deal with cause unbeknownst to you, the other person might be the devil and the devil will lie on you, the devil will lie on your woman, the devil will lie on you and your woman at the same time," Tarik said in the video.
On the series, a majority of Hazel's confessionals consisted of the 25-year-old explaining that money is very important to her and suggesting she needs her relationship with Tarik to work because he is her only chance at a better life in America.
Following Tarik's post about the article, a fan defended Hazel's behavior, insisting that she was simply being honest about why she was dating Tarik. "She is very honest. She told us she is using him for a green card and he is her last chance at coming to America. She put pillows between them and kisses him as if he has bad breath. Yup she is very honest," the individual wrote.
Meanwhile, another fan questioned whether Tarik and Hazel were still together after realizing he doesn't follow his girlfriend on Instagram. "Why don't y'all follow each other??" the fan asked.
Although Tarik hasn't responded to fans comments about his relationship with his girlfriend, his bio encourages users to follow Hazel on her official Instagram account.
On Tuesday, Tarik appeared to continue his tirade against TLC when he posted a screenshot of a photo from fellow "90 Day Fiancé: Before The 90 Days" Season 2 star Ricky Reyes' Instagram Story, which featured a picture with the words, "Things may not always look as it seems," written across the image.
"And THIS is why Ricky is my dawg. Ricky is a veteran so he ain't skurred either. The devil is in the details," Tarik captioned the post.
Neither Tarik or Ricky have addressed their recent posts that appeared directed at the network. For now, fans will just have to settle for watching their love lives unfold on "90 Day Fiancé: Before The 90 Days" Season 2, airing Sundays at 8 p.m. EDT on TLC.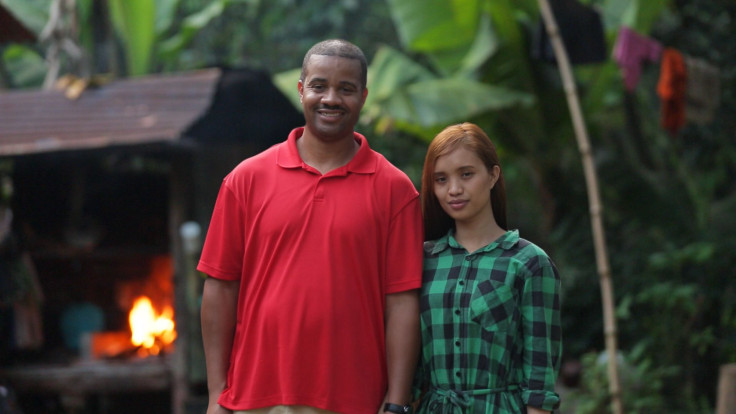 © Copyright IBTimes 2023. All rights reserved.
FOLLOW MORE IBT NEWS ON THE BELOW CHANNELS