Are '90 Day Fiancé: Happily Ever After' Stars David And Annie Coming Back?
"90 Day Fiancé: Happily Ever After?" Season 3 may be over, but fans are already looking forward to seeing some of their favorite couples return to the TLC series for more drama and romance.
Unfortunately, it is unclear whether viewers will be able to continue following the lives of "90 Day Fiancé" stars David Toborowsky and Annie Suwan. During a chat with a fan, David revealed he was unsure about whether he and Annie would be coming back to the series.
On Wednesday, David replied to several comments posted under a photo he shared of Annie. One fan, who David referred to as Mike, admitted the two are his favorite couple on the show and hoped he would see them on television soon.
While David was grateful for his kind words, he revealed he couldn't confirm if he and Annie would be featured on the spinoff show again. "Thank you Mike. I hope we are back on TV but not up to us," he replied.
Even though David and Annie's future on the network is unclear, fans may still be able to follow their journey. Before ending his conversation with Mike, David revealed he and Annie "are looking at every option," including creating a YouTube Channel.
David's comment about returning to the "90 Day Fiancé" franchise comes three weeks after Annie shared an Instagram post that made fans believe she and David were leaving the series.
"Good evening everyone, I hope you all having a great Saturday night!!!! Tomorrow night is my last episode, I'm so ready for it! What about you? Whatever will be will be, but my life is still going on," she captioned the selfie.
Annie then thanked fans for their support and wished them well. "Whatever will be will be but my life is still going on. Thank you for your following. I have nothing to say, but I wish the best for you all," she added.
TLC is currently airing "90 Day Fiancé: Before the 90 Days" and has not addressed the future of "90 Day Fiancé: Happily Ever After?"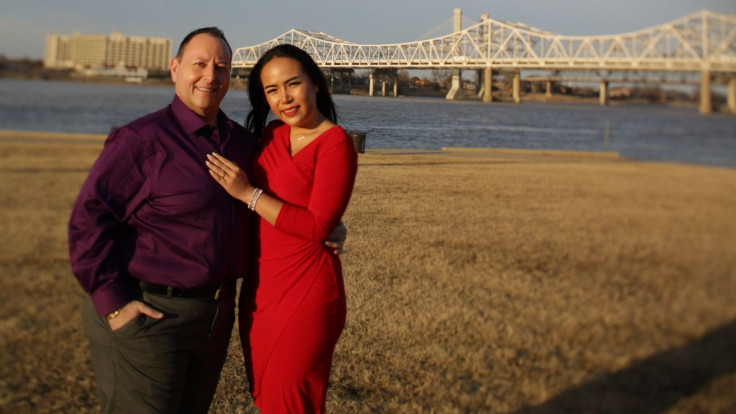 © Copyright IBTimes 2023. All rights reserved.