'90 Day Fiancé' Season 5: Chris & Nikki Suggest TLC Series Is Scripted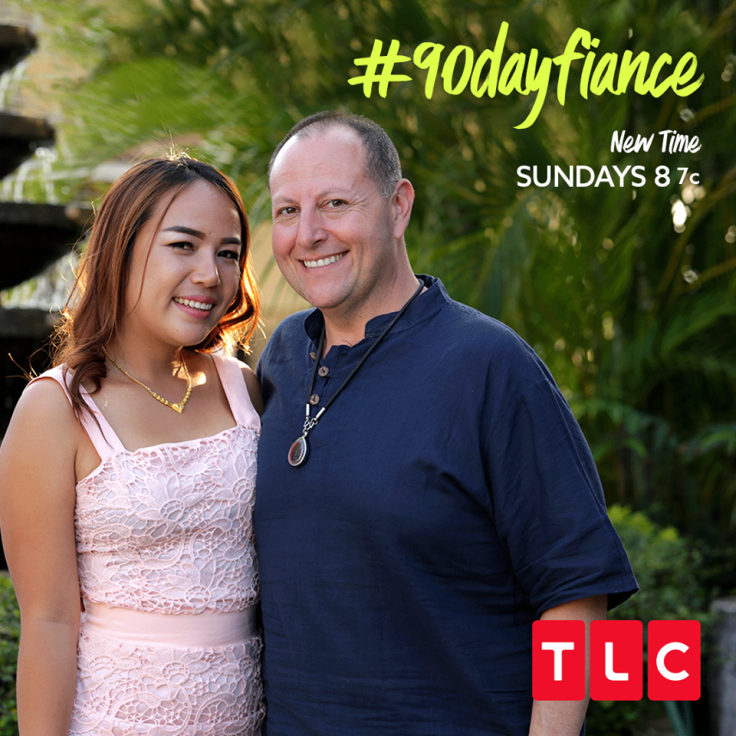 "90 Day Fiancé" is typically filled with unexpected moments, as couples from different cultures unite and attempt to start a life together. Following a very awkward moment during Season 5 of the TLC series, someone who appeared as a friend of a cast member revealed that the show is scripted.
While David and his fiancée Annie were staying with his best friend Chris and his pregnant wife Nikki, Chris suggested that Annie give him massages as a way to repay him for allowing them to stay in his home. Although both women looked shocked by the comment, Nikki now insists that the production crew pushed her husband to be inappropriate.
"90 Day Fiancé" follows international couples who have just 90 days to decide whether they want to get married before their K-1, or fiancé visa, expires and they are forced to leave the country. Viewers see the couple as they try to overcome cultural barriers and bond with one another's friends and family in an attempt to find true love.
Unfortunately, David and Annie's love story was interrupted by a scripted moment, at least according to Nikki. Following the Sunday night episode, Nikki addressed the awkward moment on a private Facebook group about the show. "Yes, the awkward scene of Chris asking for a massage was SCRIPTED," she wrote, starting off her lengthy post.
"The producer asked him to say it & Chris had to say it more than once because it didn't come off as natural. We were fed our lines while sitting at the table, which is why no one reacted. WE ALL KNEW WHAT TO EXPECT," she added.
Nikki went on to insist that she did not appreciate the way producers portrayed her and Chris' relationship. "I'm a very outspoken person you'd be a fool to think I just sat there & allow my husband to disrespect me, Annie & our marriage," she stated.
"If I came off as harsh, aggressive, or like I'm attacking members of the group I apologize, but I don't agree with how Sharp/TLC is making my husband look for ratings. I have receipts of EVERYTHING we've paid for. I also have text messages between the producers & I️ & I️ have no reason to lie about ANYTHING."
Chris also addressed the scene and stated that he was just trying to help his friend, but his efforts were not as beneficial as he expected them to be. "I wanted to help my best friend he had been living in Asia teaching English for so long he had no help to get back. Mentally he was ready to rebuild all the burned bridges he damaged and wanted to come back," he explained.
"He needed one extra hand up. So I thought. As far as the comment goes I have to own up to it though I didn't ask for massage in the original scene. Not until the director Adrienne encourages me to in front of all cast and crew. I did think I was being a team player and had a little peer pressure. But EVERYONE was in on it."
Since the airing of the Sunday night episode, Nikki has insisted that she is not a contracted cast member of the show and has no problem airing out the truth. Should TLC/Sharp take legal action against her, Chris has stated that he has his wife's back "1000 percent."
© Copyright IBTimes 2023. All rights reserved.