'90 Day Fiance' Spinoff: How Long Before Jon Can Live With Rachel?
The "90 Day Fiancé: Before the 90 Days" Season 2 tell-all may be over, but that doesn't mean this is the end for the couples. Although the finale, which was filmed months in advance, provided viewers with some updates about Rachel Bear and Jon Walters, many viewers are curious to know where the cast members are now.
Luckily, Rachel recently chatted with a few fans in her Instagram comments and gave them an update about the amount of time it may take before Jon will be able to live with her in the US.
On Sunday, Rachel shared a photo from their wedding day featuring Jon kissing his bride on the head as she held on to her baby girl, Lucy. "It's been fun guys. Thank you for everyone who has been supporting us during all of this. You are amazing and we will never forget it! We will continue to post and we will update everyone on our current situation, VERY VERY soon," the caption read.
The following day, a fan asked whether the couple will still have to wait three years before they can live together. During Season 2 of the "90 Day Fiancé" spinoff," Rachel met with a lawyer, who told her it may take three years before Jon's K-1 Visa process can be completed due to his criminal history (he was arrested for several physical fights).
When Rachel responded to the fan, she revealed the estimated timeline to be permanently reunited with her husband has changed. "Maybe even longer, we haven't begun the process yet," she wrote.
The main reason for the delay in Jon's visa application is due to the hefty legal costs. "Lawyer and fees are over $10,000 alone. And that's just a fraction of it," Rachel explained.
However, "90 Day Fiancé: Before the 90 Days" fans hoping the couple can reunite even sooner will be happy to know Rachel and Jon are looking for ways around the costs, such as filing for a work permit.
"I have another appointment with the lawyer this week to discuss options. But we might have to file for a waiver and we don't want to do it wrong and have him denied again. We'd rather have a lawyer who knows the loopholes, laws and someone to fight for us if we need," she shared.
While it is unclear if the couple will appear on another "90 Day Fiancé" spinoff and share their story with viewers, fans can continue to watch the challenges of long distance relationships when "90 Day Fiancé" Season 6 airs Sunday at 8 p.m. EDT on TLC.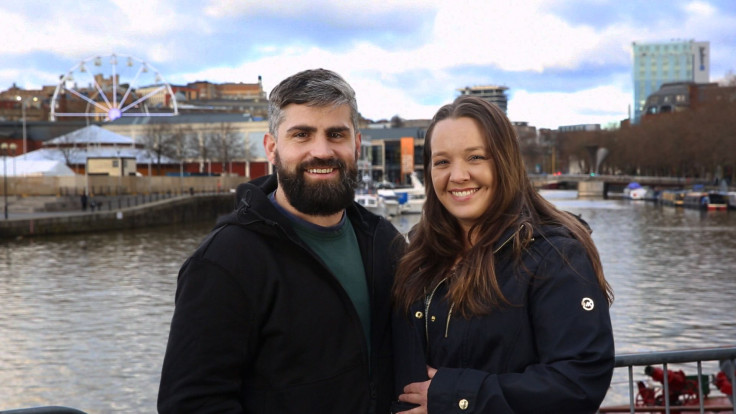 © Copyright IBTimes 2023. All rights reserved.