'90 Day Fiancé' Spoilers: Will Jon Lose Rachel's Trust In Episode 9?
Following their engagement, Jon Walters and Rachel Bear have been attempting to rush to the altar to make things official. However, a sneak peek of "90 Day Fiancé: Before the 90 Days" Season 2, episode 9, teases a major rift in the couple's relationship after the single mom discovers her fiancé has reached out to his ex-girlfriend.
When Rachel met Jon in England for the first time, she expressed her insecurities about being the total opposite of women her British beau typically dated. Once he proposed, Rachel returned to the U.S. where she began looking for wedding gowns and had an emotional breakdown after she struggled to fit into several dresses.
Although she found a dress that fit, she couldn't afford it due to her desire to obtain a lawyer that would handle the paperwork necessary to bring Jon to the US.
In the video obtained by Us Weekly, Rachel returns to the U.K. where she confronts Jon about messaging his old girlfriend. "I saw how you told her that you really did love her, about how bad you felt [about] the way you treated her back then as if there was some lingering closure on your end," she tells him.
Jon reveals the two are friends and what Rachel read was only part of a conversation that also discussed his happiness thanks to their engagement. However, Jon's words aren't enough, and it becomes clear he truly hurt his fiancé. "I just feel like the word 'love' should never be thrown to an ex-girlfriend," she says.
"I just feel like there's a line, there's a boundary there. There are some things that shouldn't be said. I don't understand why you feel now, to go back in time, and say, 'I really did love you,' just before we get married."
In his confessional, Jon insists the correspondence with his ex was not about rekindling their romance. "She's been a friend for 18 years. We were talking about the wedding and I guess, thinking about the future made me think about the past," he explains.
"While this conversation was happening, you know, I did say I loved her, that I was sorry because I'm not that person anymore and now I know how a man should love a woman. I'm ashamed of the person I was," he shares.
In an earlier episode, Rachel admitted she was concerned Jon wouldn't stay faithful once she was forced to return to the U.S. During chats with Jon's friends and family, she learned he once had serious commitment issues, and those close to him still had doubts about his dedication to Rachel.
Will Jon's conversation with his ex-girlfriend damage his relationship with Rachel?
"90 Day Fiancé: Before the 90 Days" Season 2, episode 9, airs Sunday at 8 p.m. EDT on TLC.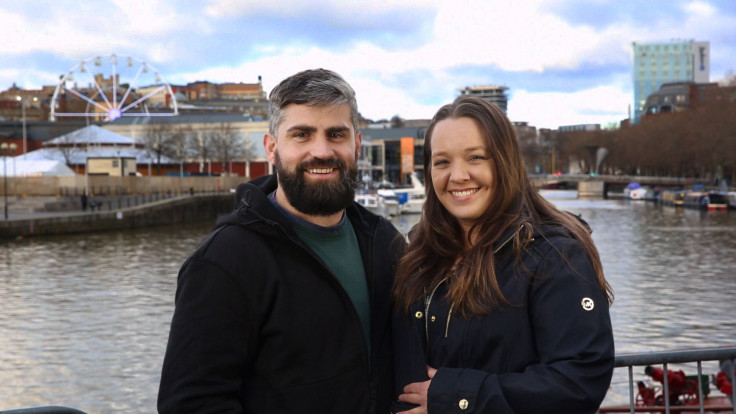 © Copyright IBTimes 2023. All rights reserved.