95-Year-Old Mob Boss: Court Upholds Sentencing Of Mafia Underboss John 'Sonny' Franzese [PHOTO]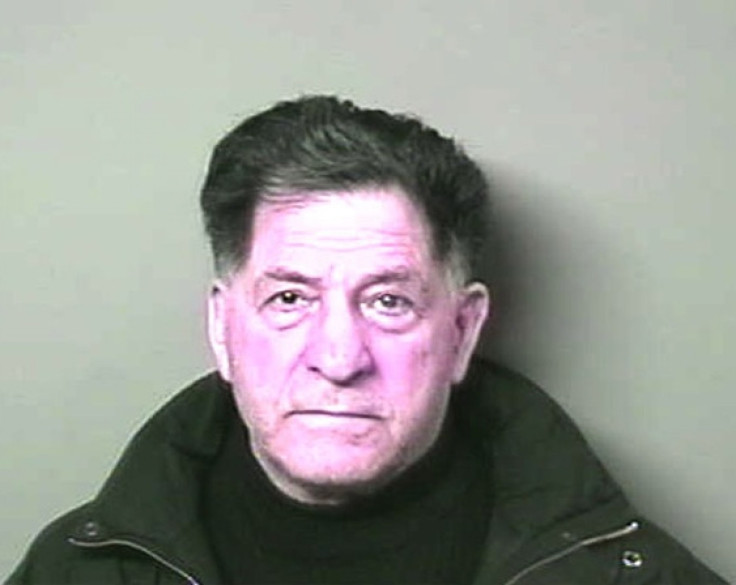 Things aren't looking so sunny for 95-year-old mob boss John "Sonny" Franzese after a federal appeals court upheld the New York mafia figure's eight-year prison sentence on racketeering charges. The ruling means Franzese will be 100 years old if he's released from prison due to good behavior.
The mob boss had a fair trial when he was convicted of extorting Manhattan strip clubs and a Long Island pizza joint, the 2nd U.S. Circuit Court of Appeals ruled Wednesday, according to the Associated Press. Franzese, who according to an FBI agent once boasted he killed 60 people, was sentenced in January 2012 in Brooklyn federal court.
Franzese, the underboss of New York's Colombo crime family, also thought about killing his son after he cooperated with the feds, according to the FBI agent, who testified at his' trial.
An informant recorded Franzese saying he "killed a lot of guys" but was "never caught," the AP reported. In the recordings, Franzese also gave advice as to the best way to dispose of body parts. He said drying the remains in a microwave and grinding up in a garbage disposal was his recommended method.
A federal judge sentenced Franzese to eight years in prison for extorting the strip clubs and the pizzeria, four years less than the 12-year sentence recommended by prosecutors.
With his conviction upheld, the 95-year-old mob boss is scheduled to be released in June 2017, when Franzese will be 100 years old – should he live that long.
Aside from his illegal activities, Franzese was helped produce the classic 1970s porn film, "Deep Throat," and was a regular at the Copacabana nightclub, where he mingled with Frank Sinatra and Sammy Davis Jr., the Daily Mail reported.
Franzese's extortion conviction isn't the first time he was sent to the slammer. He served a 12-year sentence after being convicted of robbing a bank in 1967.
© Copyright IBTimes 2023. All rights reserved.