'Aaliyah' Movie Defended By Wendy Williams; Will Angela Bassett's Whitney Houston Lifetime Biopic Face Same Criticism? [POLL]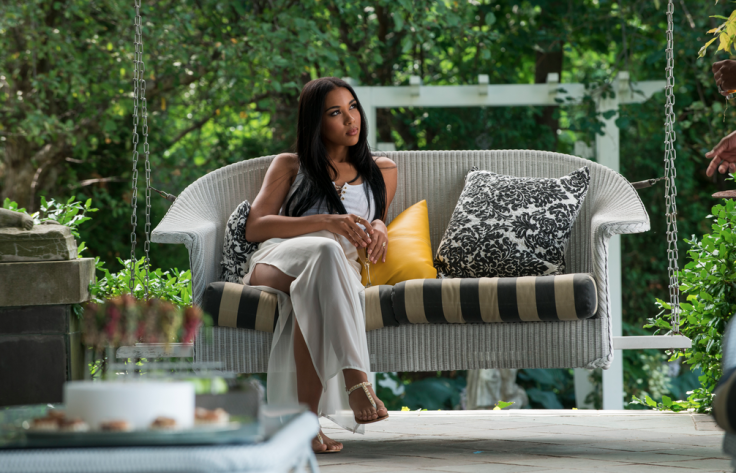 Fans who felt "Aaliyah: The Princess of R&B" did not do the singer justice might have to worry about Whitney Houston next. Television host Wendy Williams has continued to defend the Lifetime biopic about Aaliyah, which she helped to produce. The movie premiered on the network Saturday, and has continued to run throughout the week despite criticism over the quality and accuracy of the film. Speaking to the Hollywood Reporter, Williams defended the film, as well as bought attention to similar criticism faced by Angela Bassett's upcoming Lifetime biopic about Whitney Houston.
Williams, who hosts the syndicated talk show "The Wendy Williams Show," told the Hollywood Reporter, "As a black woman, I was proud to show that Aaliyah came from a two-parent family, which many of us don't." She added that, " [the movie] painted R. Kelly (who married Aaliyah when she was 15) in a more tasteful light than perhaps others would, and I think it was extremely tasteful not to show her going down in a fiery wreck."
However, many have criticized the film for just that reason. The oddly positive take on the underage singer's relationship with Kelly was one of many factors that led to the film not gaining the approval of Aaliyah's family and estate.
In a similar manner, the family of Whitney Houston has expressed much disapproval over the upcoming Lifetime biopic about the late singer. The family protests that no one making the film really knew Houston, and are concerned the movie will misrepresent her relationship with husband Bobby Brown. Actress Angela Bassett, who is directing the movie and knew Houston professionally, has defended the movie and has been regularly retweeting fan support.
Criticism, though, might be unavoidable. Speaking about the "Aaliyah" movie, Williams said, "I think when you do a movie about people's favorite, whoever that favorite is, people are always going to have some criticism. You really can't win for losing, kind of sort of."
It will be up to fans to decide what they think of the Whitney Houston movie. The Lifetime biopic is set to premiere on the network in 2015.
Will you watch the Whitney Houston movie? Answer below and tweet your thoughts to @Ja9GarofaloTV.
© Copyright IBTimes 2023. All rights reserved.