Aaron Carter Net Worth Before His Death: Late Artist Didn't Have Much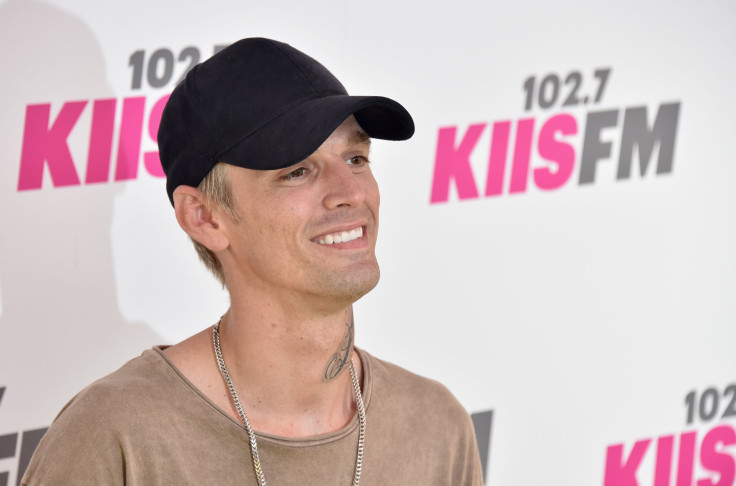 KEY POINTS
Aaron Carter reportedly had an estimated net worth of $400,000 at the time of his death
Carter reportedly made hundreds of millions during the peak of his career from the late '90s until the early 2000s
He was found dead in his California home Saturday morning
Aaron Carter did not have much left of his estimated $200 million fortune by the time he passed away.
The '90s pop sensation was found dead in his home in Lancaster, California, Saturday after law enforcement responded to a 911 call. He was 34.
At the time of his death, Carter had an estimated net worth of $400,000, according to Celebrity Net Worth (CNW).
At the height of his fame, the singer and rapper was estimated to have made over $200 million before he turned 18, according to Yahoo Entertainment.
Carter's fortune came from music sales, performances, concerts and TV appearances. He sold more than 4 million albums in the U.S. and 10 million worldwide, CNW reported.
Carter began performing at age 7 as the lead singer of the band Dead End. After leaving the band, he went on to perform an opening act for his older brother Nick Carter's group the Backstreet Boys during their tour.
Carter's 1997 cover of "Crush On You" by The Jets earned him a deal with a record label. Later that year, the song was released as a single, and it went gold in Australia. He then released a self-titled album at the end of the year.
It was in 2000 when the pop sensation's career skyrocketed upon the release of his certified three-time platinum album, "Aaron's Party (Come Get It)," which featured the hit singles, "That's How I Beat Shaq" and "I Want Candy."
His sophomore album peaked at No. 4 on the Billboard 200 chart, sold over 3 million copies in the U.S. alone and earned him an international tour.
From 2000 to 2001, Carter served as the opening act for several Backstreet Boys and Britney Spears concerts. He also performed a concert with Samantha Mumba live on the Disney Channel and made his Broadway debut at age 13 as JoJo the Who in "Seussical" during this period.
In 2001, Carter released another certified platinum album, "Oh, Aaron," and Play Along Toys released an action figure inspired by him. The singer appeared on the "Jimmy Neutron: Boy Genius" soundtrack. The following year, he released the DVD "Oh Aaron: Live in Concert" as well as his fourth studio album, "Another Earthquake!"
In addition to his music releases and concerts, Carter made television guest appearances in several popular shows in the late '90s and early 2000s, including Nickelodeon's "Figure It Out," Disney Channel's "Lizzie McGuire" and ABC's "Sabrina, the Teenage Witch."
The singer and his family starred in their own reality series, "House of Carters," which was produced by E! Network and aired for eight episodes in 2006.
Carter also appeared in the films "Fat Albert" in 2004, "Ella Enchanted" in 2004, "Popstar" in 2005, and "I Want Someone to Eat Cheese With" in 2006.
After his 2002 album, Carter took a long hiatus from music and only released his fifth and final studio album, "Love," in 2018. The album featured the hit single "Sooner or Later," which was certified gold in Italy and ranked fourth on the Spotify Viral 50.
Throughout Carter's career, he dealt with personal, financial and health issues, leading to substance abuse. In 2019, he revealed that he'd been diagnosed with dissociative identity disorder, schizophrenia, acute anxiety and manic depression.
Carter also faced several run-ins with the law, including being arrested for possessing a small amount of marijuana in his vehicle in 2008 and being charged with drinking while under the influence (DUI) and marijuana possession in 2017.
In 2013, the singer filed for bankruptcy in the state of Florida after learning that his parents mismanaged his finances, according to Life and Style magazine. According to the filing, he owed more than $3.5 million in tax liens, and his total assets at the time were worth just $8,232.16. He reportedly owed the Internal Revenue Service (IRS) $1.368 million.
Carter noted in the filing that he earned an average monthly income of $2,000 and had an average monthly expense of $2,005. At the time, the pop singer lived with a relative and claimed that his most valuable physical assets were a $500 television, two MacBook computers, a Louis Vuitton backpack and a $3,500 Breitling watch.
In 2020, Carter launched an OnlyFans account, where he reportedly made hundreds of thousands by posting adult content. He also participated in a boxing match against former NBA star Lamar Odom and was knocked out in the second round, Deadline reported.
Days before his death, the "I'm All About You" singer shared that he was selling his home in California for $799,900.
"Selling my 2nd home," Carter wrote in a post shared via Twitter Saturday. "Real estate has been super good to me. Ready for a new chapter in my 3rd home [where] I plan on staying to make a beautiful life for my family."
He continued, "This year has been super tough, but I've learned so much. Thanks for the support, everyone."
Carter is survived by his remaining siblings, including older brother Nick, and 11-month-old son Prince, whom he shared with his ex-fiancée Melanie Martin.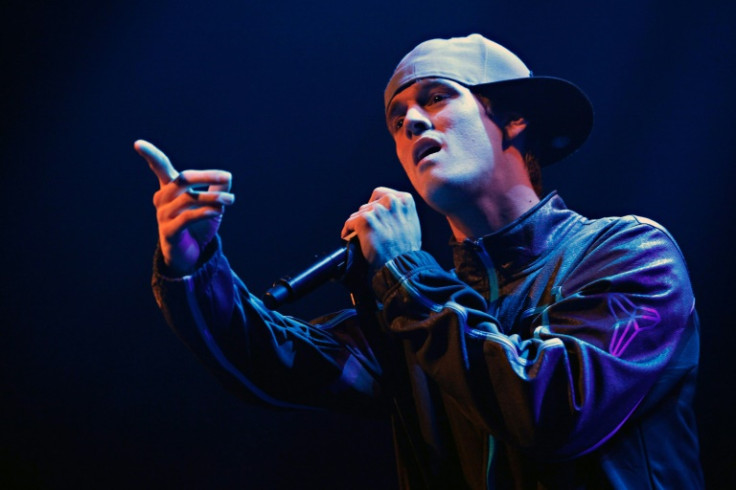 © Copyright IBTimes 2023. All rights reserved.
FOLLOW MORE IBT NEWS ON THE BELOW CHANNELS