Abby Lee Miller Files Multimillion-Dollar Lawsuit Against Hotel Chain For Negligence, Emotional Distress
KEY POINTS
Abby Lee Miller sued Hampton Inn & Suites after a 300-pound door crashed down and pinned her in her wheelchair while staying there
Miller sued the hotel for negligence, emotional distress, discrimination, and false imprisonment
The "Dance Moms" star's lawyer said she wanted to use her platform to urge corporations to offer persons with disabilities the same services as the non-disabled community
Abby Lee Miller has sued Hampton Inn & Suites for alleged negligence and emotional distress.
The former "Dance Moms" star, 56, has been in and out of a wheelchair since 2018 due to lymphoma. In August 2020, she stayed at the Hampton Inn & Suites in Santa Monica when an accident happened.
She wheeled herself into the bathroom of her room when the back left wheel got caught under the sliding bathroom door. When she attempted to free herself, a 300-pound door came crashing down, and she was pinned in her wheelchair and trapped in the doorway for 6 to 12 minutes, TMZ reported.
Miller said she screamed for help until two hotel staffers heard and came to assist her. They lifted the door, and she was immediately taken to a nearby hospital. Following the incident, she went through physical therapy after suffering injuries on her head and shoulder.
In her court filing, the "Abby's Ultimate Dance Competition" star also alleged that she had a difficult stay at the hotel from March to October 2020 because the place was not wheelchair accessible. She noted that she could not access the laundry room in her wheelchair, the hallways were blocked by housekeeping carts and she could not open the pool and gym areas, presumably due to her disability.
Miller is suing the hotel for negligence, emotional distress, discrimination and false imprisonment. She seeks at least $8.5 million compensation.
Hampton Inn & Suites did not immediately respond when asked for comment.
Meanwhile, Miller's lawyer released a statement via Entertainment Tonight about the case. According to her attorney, she wanted to use her platform to urge corporations to provide persons with disability the same services and accessibility as their non-disabled patrons.
"While we cannot comment about ongoing litigation, Abby Lee Miller is committed to using her public platform to bring attention to the multitude of indignities suffered by the failure of corporations to provide the same accessibility and services availed to the non-disabled community," her attorney said in the statement. "It's 2022, these lawsuits should be a relic of the past. Architectural barriers against the disabled community is a humiliation that no one should suffer."
In a previous interview with ET, Miller recounted the life-saving procedure she underwent for a mass infection putting pressure on her spine that caused her severe pain. The former reality star was diagnosed with Burkitt lymphoma, a rare aggressive form of cancer.
She also shared how difficult it was to be bounded on a wheelchair and admitted that there was a time she wished she were dead.
"This is weird, but there are days that I wish that I would've died," she told ET. "I know there's people out there fighting every day for their lives, yes, but it's been rough. It's not easy to live in a wheelchair. It's not easy, especially in California. It's very difficult to be handicapped ... that's why I need to walk."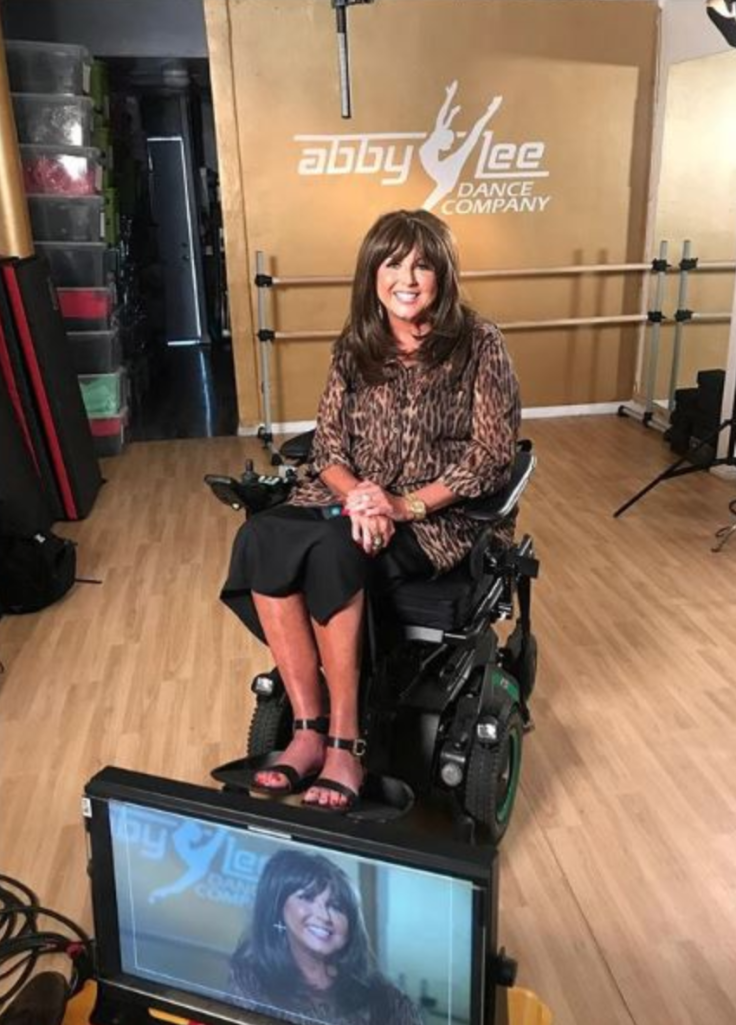 © Copyright IBTimes 2023. All rights reserved.