ABC Did Not Fire Keke Palmer Over Participation In Black Lives Matter Movement
Although ABC canceled the morning show "Strahan, Sara, and Keke," which starred Michael Strahan, Sara Haines and Keke Palmer, the network did not end the show over the actress' support of the Black Lives Matter movement.
Palmer has continued to speak out following the deaths of African-Americans, who died while in police custody. However, on Saturday, she shared a post on Instagram after learning that her fans believed she was fired from the network for speaking up about racism.
In her post, the 26-year-old addressed a meme that has been circulating on the internet that claims she was fired by the network over her activism for the black community.
The message read, "Ain't it weird how Keke Palmer was seen protesting and preaching to the police about Racism in our country then ABC decides to cancel her show?"
Palmer admitted that she initially ignored the post, but she revealed that she felt obligated to clear up the rumors about her relationship with the network.
"I want to speak on this simply because I hate the narrative that if you speak your mind as a black person that you will in some way be punished. I have seen this going around and at first, I ignored but in this climate, I realized this is a dangerous message to send to our generation and the generation coming up," she wrote.
"If anything my speaking out showed the corporations I work with how important my voice is and anyone that has a POV. The reality is I was never signed to 'SSK' as one would a seasonal show."
Palmer may no longer have a morning show on ABC, but she insisted that the network has not cut ties with her over her activism.
"This business is dynamic and instead of thinking of me as a 'series regular' see me as a brand that works with the corporation Disney/ABC News and this particular show I was on is no longer," she explained,
"That does not mean the relationship I have with them dies, that means it evolves. I hate talking about business because it can seem a bit weird and gets quite technical lol. But when I see such fear-mongering comments I want to speak out so that no one ever feels or thinks that speaking out will cost them their job!"
Although Palmer acknowledged that people may have lost their jobs over speaking up about racism, she insisted that was not the case when it came to ABC's decision to cancel her morning show.
"Trust me, walking in my truth has always made my blessings OVERFLOW and connect to those that are like-minded and not with those that are not. Do not believe this lie. Stay courageous and stay true because GOD HAS YOU ALWAYS," she shared.
ABC announced the cancellation of "Strahan, Sara, and Keke" on July 2. The show has since been replaced by "GMA 3: What You Need to Know."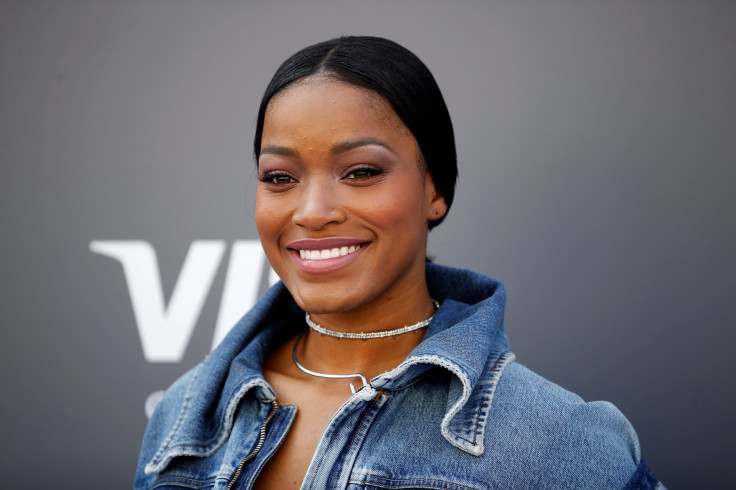 © Copyright IBTimes 2023. All rights reserved.
FOLLOW MORE IBT NEWS ON THE BELOW CHANNELS