ABC's ?Once Upon A Time? Casts Mulan, Sleeping Beauty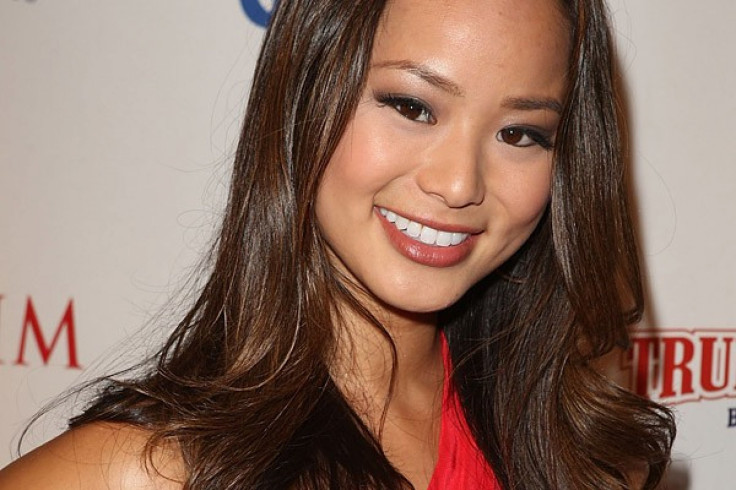 Once Upon a Time, the hit ABC show about fairy-tale characters who are trapped in the modern world, has added two major female roles: Mulan and Sleeping Beauty.
Actress Jamie Chung (Sucker Punch, Eden) will play the warrior of Chinese legend, Entertainment Weekly reported. Irish actress Sarah Bolger (The Tudors, The Spiderwick Chronicles) will play the role of that most famous long-term snoozer, Sleeping Beauty, according to TV Line.
EW also reported that Bolger's character will be a spoiled girl from a privileged background (is there any other kind?), but also one who is willing to make sacrifices for love, while Chung's character will be a loyal, butt-kicking warrior with a big heart.
The casting additions mark two more strong female characters for the fairy-tale show, which has become quite a hit since its October 2011 debut. The show features fresh, in-depth takes on popular fairy tales and stellar acting by a top-notch cast.
The story is about characters from a fairy tale world who are sent to live in the modern-day fictional town of Storybrooke, Maine. But they don't know who they really are. Only a select few know what's going on.
One is Mayor Regina Mills. She's really the Evil Queen, the one who made the curse that brought everyone to Storybrooke. She was angry because her stepdaughter, Snow White, was the unwitting factor in the death of her beloved. Before Regina became evil, she was just a sweet young girl in love with a kind and hunky stable worker, which didn't exactly thrill her social-climbing mother. (Hint: She killed him.)
Another one who knows what's what is Mr. Gold -- really Rumplestiltskin -- played brilliantly by actor Robert Carlyle (Angela's Ashes, SGU: Stargate Universe). The trickster used to be a kind-hearted peasant who intended to use newly acquired powers to do good but ended up doing evil and scaring everyone, including his own son. In Storybrooke, he's the wealthiest man in town who still has his own agenda.
Another Storybrooke character who knows what's going on is young Henry, Regina Mills' adopted son. His knowledge is the catalyst for the story. Armed with a fairy-tale book, Henry skipped town to seek out his birth mother, Emma Swan. He finds her and tells her about the curse, but she doesn't believe him and takes him back to his adoptive mother. She stays in town, though, out of a desire to get to know him and later becomes Storybrooke's sheriff.
Turns out, Emma is really the daughter of Snow White and Prince Charming, and it's up to her to save everyone. (Too bad she doesn't believe this at first, otherwise the story might have progressed a lot faster.)
But everyone figured it out at the end of the first season. In the final episode, A Land Without Magic, Emma kissed an unconscious Henry on the forehead -- he had taken a bite of a pastry made with a poisoned apple by Regina that was meant for Emma -- breaking the curse and bringing him back to life. The characters finally realized who they were just as a purple cloud, caused by magic used by the power-hungry Mr. Gold, blanketed the town.
OUAT uses fairy tale characters, many of whom we've seen in animated Disney movies, but viewers know that the ones on ABC are far more developed. It looks like this will be the case with Chung and Bolger's characters.
For one thing, the ladies are far more adept at sticking up for themselves. Emma Swan, played by actress Jennifer Morrison (How I Met Your Mother, House M.D.), is a tough, no-nonsense kind of gal. Ginnifer Goodwin's Snow White can hold her own in a fight, thank you very much, and her Storybrooke character, Mary Margaret, is also quite likable. (She's the one who gave Henry, who is really her grandson, the fairy-tale book.) Even the nasty Regina Mills/Evil Queen, played chillingly by Lana Parrilla, has a backstory that makes you understand where she's coming from.
Now that the show will add Mulan and Sleeping Beauty into the mix, there should be even more spunk and sass in the story. The more strong female characters, the better!
The second season of Once Upon a Time premieres in September.
FOR FREE to continue reading
✔️ Unlock the full content of International Business Times UK for free
offer available for a limited time only
✔️ Easily manage your Newsletters subscriptions and save your favourite articles
✔️ No payment method required
Already have an account?
Log in
© Copyright IBTimes 2023. All rights reserved.