Absinthe A5 Untethered Jailbreak Used Nearly 1 Million Times in 3 Days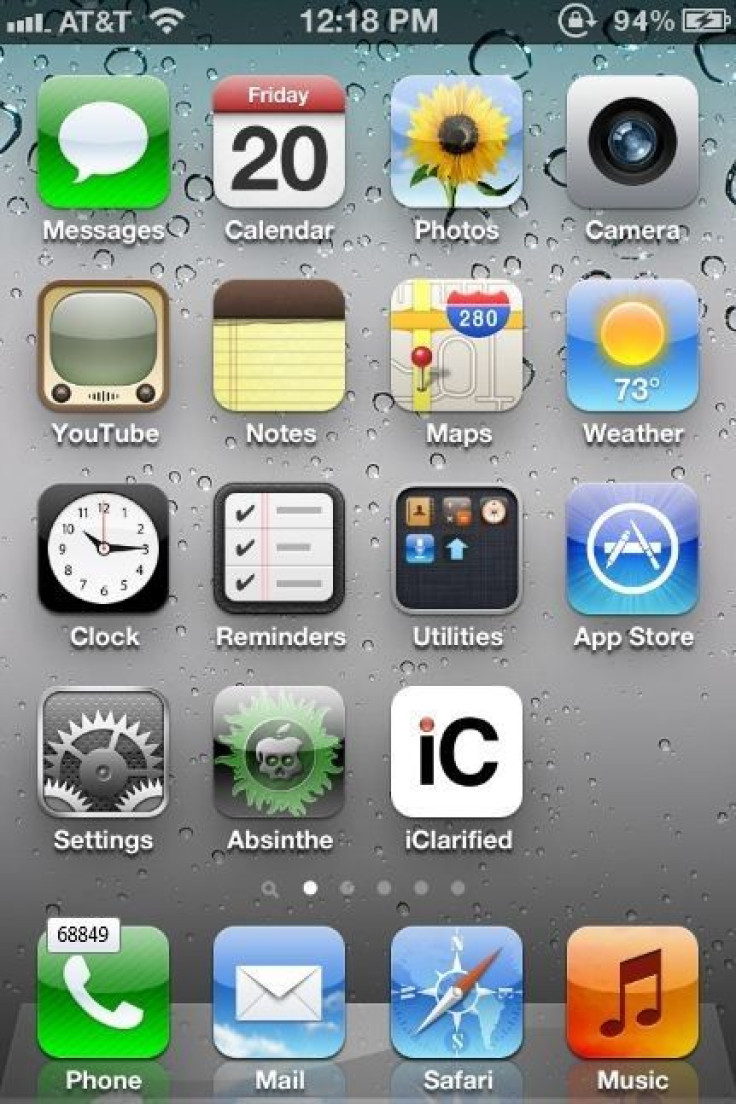 Just as iPhone 4S and iPad 2 posted record sales in their debut weekends, Absinthe A5 untethered jailbreak for iPhone 4S and iPad 2 running iOS 5 or 5.0.1 has become mega-popular - according to an iPhone Dev team blog post, at least 950,000 A5 untethered devices accessed Cydia app store between Friday and Monday afternoon, reflecting the pent-up demand for the A5 untethered jailbreak. The A5 jailbreak was released on Friday.
Absinthe, the latest untethered jailbreak tool, hit the Internet about 10 months after iPad 2 was released and three months after iPhone 4S was released. Unlike a tethered jailbreak, an untethered jailbreak does not require the device to be connected with the PC, each time a reboot is done.
One may be wondering why it took so long to release the jailbreak. GreenPois0n has the answer. The hacker said hacking into A5 is not eactly a walk in the park and The ridiculously complex combination of exploits-within-exploits that make this iOS jailbreak possible have consumed thousands of hours of brain-power & effort from a legion of world-renowned hackers, several of whom have been working diligently on this project since the dual-core A5 processor was unveiled by Apple last March.
And though getting the A5 jailbreak out was a herculean task, using Absinthe is a piece of cake. Simply download the jailbreak tool from GreenPois0n (standard disclaimers considered, Linux users download here, Windows users download here and Mac OS X users download here), plug the A5 device to your PC via USB and open the tool to follow Absinthe's online instructions. But don't forget to remove any pass codes and VPN settings before you begin.
It's not surprising to see why so many A5 device users have jailbroken their device. Why? Because the Cydia app store has some of the coolest and useful apps on the planet.
For instance, if you have a jailbroken A5 device, you can use the Display Recorder ($4.99) to video record the screen, or use the Activator (free) to reprogram/customize the hardware buttons of the device. Other apps allow users to share Internet connection (PDANet), download YouTube videos to watch offline (MxTube) and turn the device into mobile hotspots (MyWi).
© Copyright IBTimes 2023. All rights reserved.