Activision Is No "Guitar Hero" To Axl Rose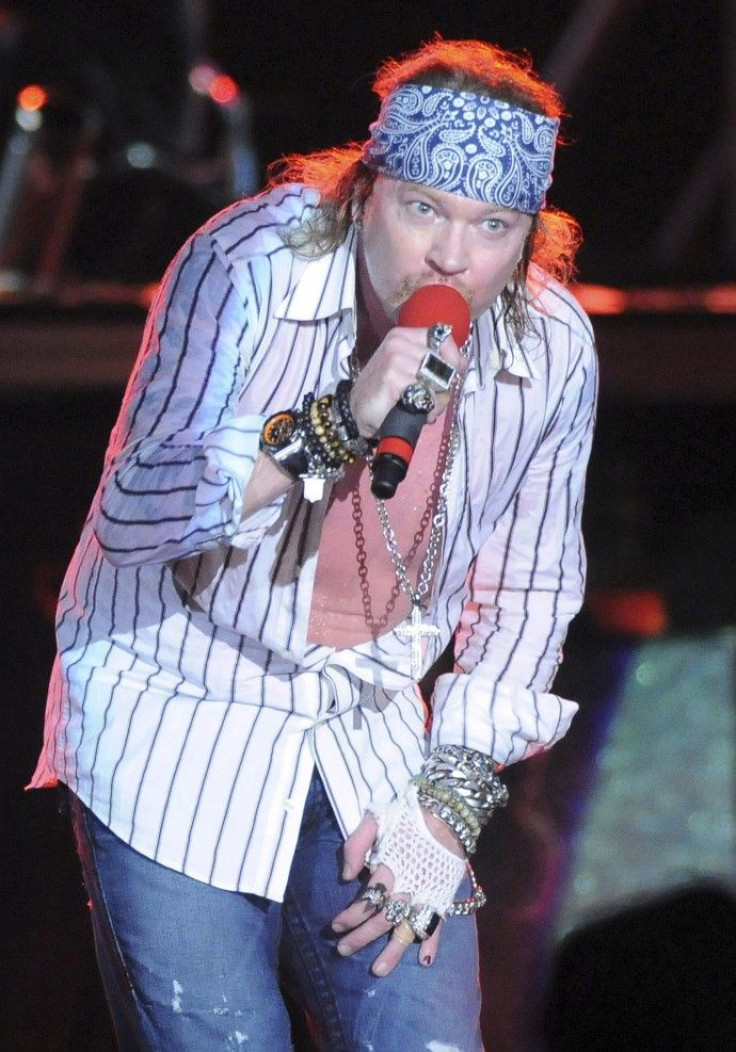 It looks like there won't be a Guns N' Roses encore on Activision's Guitar Hero franchise.
Guns N' Roses frontman Axl Rose has taken Activision, which produces the popular Guitar Hero series, to court for violating an agreement covering the use of the Guns N' Roses song, Welcome to the Jungle.
Rose, who is the last remaining member of Guns N' Roses and owns all their intellectual property, said he would allow Guitar Hero to use the song as long as Activision did not use images of former Guns N' Roses guitarist Saul Slash Hudson. The agreement, according to Rose's lawyers, also required Rock Band to not use any songs from Slash's current band, Velvet Revolver.
In Guitar Hero 3, Activision not only used Slash's images as well as Velvet Revolver songs, they also used the guitarist in television commercials to promote the game. Rose says Activision deliberately deceived him into letting the company use Welcome to the Jungle, for the game. He also says the company used another Guns N' Roses song, Sweet Child of Mine, without permission in Guitar Hero 3.
They made money hand over fist on this video game, in large part because the biggest song was 'Welcome to the Jungle' and they used 'Sweet Child of Mine' to promote it, said Skip Miller, a partner at law firm Miller Barondess, LLP. They used images of Slash, they used Velvet Revolver. Axl is not a litigious guy, but this made him really upset. You make a deal; you expect the other side to live up to the bargain.
Miller says Activision originally admitted it reneged on the agreement and would settle with Rose. However, no settlement was reached and now, Miller says, Rose wants to put the matter in the hands of a jury.
The lawsuit seeks punitive damages in excess of $20 million. Miller said he and his client will discover the profits of Guitar Hero 3 and figure out a fair portion.
Axl didn't make a lot of money off of this game, but in my opinion, he will make a lot of money. The big money was made by Activision. He got a loyalty fee, it was under a million and is nothing compared to what we're seeking in the lawsuit, Miller said.
In the past, some artists have benefitted greatly from the Guitar Hero video game series. In 2008, Activision CEO Bobby Kotick said rock band Aerosmith had earned more in royalties from their version of Guitar Hero than from any of their albums.
Activision did not respond to requests for comment.
This is not the first time the company has been sued over the Guitar Hero series. The band No Doubt was unhappy with their appearance in Band Hero and Courtney Love was angered over the use of her deceased husband Kurt Cobain's image in Guitar Hero 5.
© Copyright IBTimes 2023. All rights reserved.
FOLLOW MORE IBT NEWS ON THE BELOW CHANNELS