Activision Shares Up After Successful 'Call of Duty' Blackout Debut
Video game publisher Activision Blizzard, Inc. (ATVI) may have a hit on its hands, or at least investors seem to think so. The demo version for the newest "Call of Duty" mode, which is set to take on the likes of "Fortnite," was popular enough in its first day that Activision's shares shot up by more than 6 percent Tuesday.
The new mode, dubbed "Blackout," is a "Call of Duty" take on the battle royale genre that has taken the video game industry by storm since the launch of "PlayerUnknown's Battlegrounds" in early 2017. In Blackout, 88 players airdrop onto a large map with no weapons and scavenge the environment for guns. The game ends when there is one player left.
Blackout will be available in "Call of Duty: Black Ops IIII" when it launches on Oct. 12. The mode can be seen as a response to the intense popularity of both "PlayerUnknown's Battlegrounds" and "Fortnite," which have similar mechanics and objectives.
Benchmark analyst Mike Hickey was bullish on Blackout's potential in a Tuesday note, according to CNBC. He noted that the early demo version, only available to select players, drew in almost 400,000 spectators on streaming site Twitch on Monday. That, combined with generally warm reception from players, meant Hickey saw Blackout as a potential challenger to the throne currently held by "Fortnite."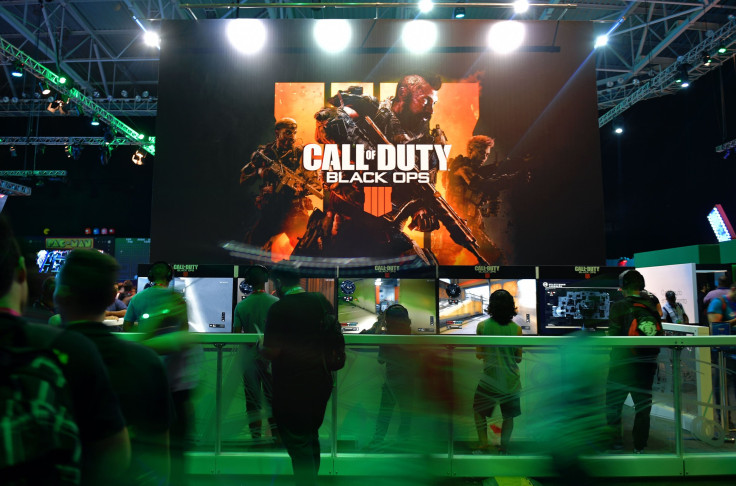 Any video game that wants to take on "Fortnite" has a lot of work to do. The Epic Games-developed battle royale shooter exploded after its launch last September, drawing in astronomical revenue while still being completely free to play. Unlike "Black Ops IIII," "Fortnite" is available on basically any device that can play video games, including Android and iOS mobile phones.
"Call of Duty" is not only limited to PS4, Xbox One and PC, but the Blackout mode is just one feature of a $60 package. The financial barrier to entry, along with the less family-friendly visual style, might make it difficult for Blackout to make a dent in the market like "Fortnite" has.
Even if it does not take the top spot over "Fortnite," the Blackout mode could help breathe new life into "Call of Duty." The shooter series has a new installment every year, with some of them seeing declining sales in recent years.
© Copyright IBTimes 2023. All rights reserved.