Actor Kurt Russell Recalls UFO Sighting, Says He Was Pilot Who Reported 'Phoenix Lights' Incident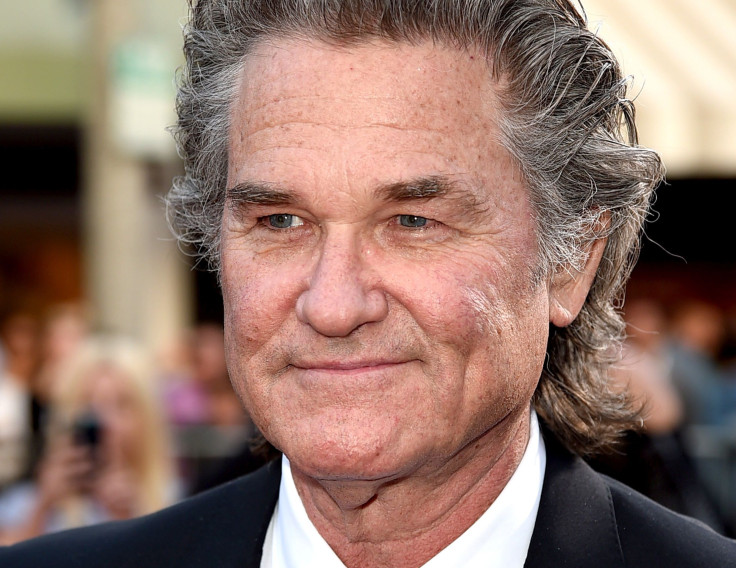 Actor Kurt Russell said that he was the pilot who reported a famous incident of observed unidentified flying objects that made headlines in 1997. In an interview that resurfaced this week, even though it was recorded with BBC several months ago, Russell revealed he and his son called in the March 13, 1997 sighting of UFOs over Phoenix, Arizona.
While promoting "Guardians of the Galaxy Vol. 2," alongside co-star Chris Pratt, the 66-year-old star and longtime partner of Goldie Hawn made the admission. Russell told BBC in an April interview he was flying his son Oliver Hudson to see his girlfriend when the incident occurred.
Read: This Is The State With The Most UFO Sightings
"I saw six lights over the airport in an absolute uniform, in a 'v' shape, and Oliver said to me — I was just looking at them — we're maybe a half mile out, and Oliver said to me, 'Pa, what are those lights?' Then I kind of came out of my reverie and I said, 'I don't know what they are.'"
Russell claimed responders did not pick up anything on their radars.
"I'm going to declare it's unidentified, it's flying and it's six objects," Russell recalled. He added that he and Hudson "never said a word" and carried on without having given it any significant thought. It wasn't until two years later that he found Hawn watching a television show on the phenomenon he reported.
"That was the most viewed UFO event, over 20,000 people saw that," Russell said. "I go, 'What, why do I know this?' And it's not clear to me. And finally they said a general aviation pilot reported it on landing. I never thought of it since then and I said, 'That was me, that was me!'"
Russell decided to check his flight logbooks to see what he had recorded for the flight and discovered he "didn't mention anything about the UFO."
"The fascinating part of that, to me, was that it just went literally out of my head. And Oliver never mentioned it. Had I not seen the show I never would've thought of it again," he said. "That, to me, was the weird part."
Read: Are Aliens Real? NASA Partner, Billionaire Is 'Absolutely Convinced' They Already Live On Earth
The 1997 incident is, as Russell noted, one of the most widely reported incidents of observed UFOs — one of two incidents of lights seen above over Arizona on the evening in March. Hundreds of individuals have publicly reported seeing the lights move in a V-shaped formation across the Phoenix sky. The official explanation was that the Maryland Air National Guard, which was in the area for winter training, had A-10 fighter aircraft drop flares over a gunnery range roughly 30 miles southwest of Phoenix.
Dr. Lynne Kitei, who chronicled the experience of observing the lights in a book named for the incident, told local USA Today affiliate The Arizona Republic earlier this year that she's certain of what she saw that evening.
"It was a mile-wide formation of these orbs," she said, "and I caught them head-on turning into a V."
© Copyright IBTimes 2023. All rights reserved.