Actress AnnaLynne McCord Mistakenly Posts Topless Twitter Picture [PHOTO]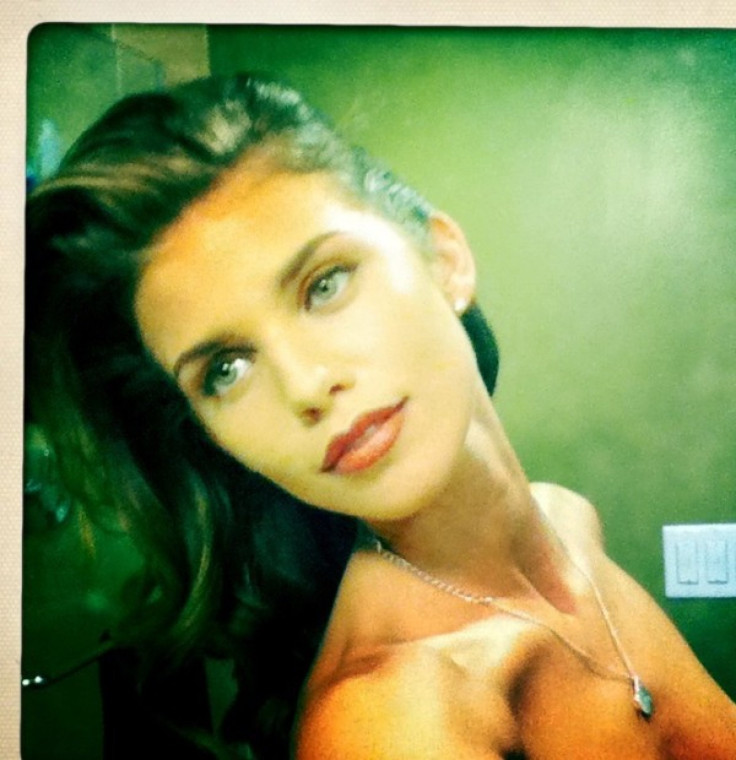 Actress AnnaLynne McCord found out she had a nip-slip after she accidentally posted a topless Twitter picture of herself on Friday to random Twitter user @Meganraee.
McCord, though, was quick enough to re-post a less frontal photo after a little bit of cropping and without even commenting on the inadvertent reveal.
According to Gawker, @meganraee and McCord had a conversation about the picture via Twitter.
I deleted my original tweet stating 'Nice picture, but are you naked?' to let her know her nipple was showing because after she removed it, I thought the incident would just be like it never happened, @meganraee said. I did not know she would personally send me a message after.
The message @meganraee speaks of includes McCord asking in a direct message Omg I deleted it, is it still there? However, @meganraee said she could not reply with her own direct message because McCord was not following her.
So @meganraee @replied her instead, saying:
@IAMannalynnemcc I can't reply in a message since you don't follow me, but yes its gone!! I wasn't sure if you noticed it when you posted.
McCord then followed @meganraee so the two could directly message one another about the situation. That's when McCoy cropped the photo and re-posted it, mentioning @meganraee in thanks.
This is for you @meganraee, tweeted McCord. You rock! Xxx A.
@IAMannalynnemcc <333 ahh thanks! you are so sweet! and thats definitely a great picture!, @meganrae replied.
@Meganrae told Gawker how the conversation went down to clarify that McCord did not deliberately tweet a nude picture to her.
Deliberate or not, McCord and @meganrae can thank the magic of crop and even Twitter to an extent for preventing a huge controversy.
© Copyright IBTimes 2023. All rights reserved.