Adele Cries While FaceTiming Fans Who Showed Up For Canceled Las Vegas Show
KEY POINTS
Adele postponed her "Weekends with Adele" residency at Caesar's Palace in Las Vegas Thursday
She FaceTimed some of her fans who flew to Las Vegas to watch her show, which had been canceled with less than 24 hours' notice
The "Easy on Me" singer also DMed some fans and offered a free gift bag to each ticket holder
Adele got emotional as she spoke to fans who were supposed to see her perform this week.
After announcing Thursday that her Las Vegas residency would have to be postponed due to "delivery delays and COVID-19" — just one day before the shows were supposed to kick off — the "Easy On Me" singer had tearful FaceTime calls with some of her fans who traveled to the city to see her perform at the Caesars Palace's Colosseum Thursday.
In one call, Adele offered a free drink token to a pair of concertgoers but quickly took back her offer after realizing that they were underage, the Daily Mail reported. She apologized for the postponement and told the fans that she had "bled, f--king sweated and cried" as she prepared for her residency.
"I love you too, I'm so sorry and I can't wait to meet you, alright. Get your free bag - and you're not old enough to drink are you so you can't have that free drink token," the British pop superstar told fans. "You're too young... Get your freebies and chat to anyone. Ask any of my team anything about the show, ask them anything about me, about the show."
She continued, "I designed that score myself, I bled and f--king sweated and cried into it. So just have fun, to all the fans, and I'm really sorry and it's really nice to meet you both. And I'm truly, truly humbled at you two at your age. Please thank your mother from me."
Adele's boyfriend Rich Paul also made a brief appearance to say hello in another call.
Adele also FaceTimed some fans who serenaded her with "Make You Feel My Love" and comforted the singer as she apologized to them. During the call, the fans told her to give them time to buy some of her merchandise in her pop-up store, but the singer discouraged them.
"Don't buy anything, you've already spent enough f--king money," she told them.
Adele's store sells personalized items, including $50 T-shirts, sweatshirts ranging in price from $90 to $110 and $75 bottles of her favorite Cloudy Bay Pinot Noir wine, which usually sells for $40.
The "Hello" singer also DMed some of her fans. In one screenshot obtained by Daily Mail, she messaged a fan named James and encouraged him to visit her store because she had a gift for him. She ended her message with, "Again, I'm so sorry." James responded that he would visit the shop and would pretend to sing "To Be Loved" while in the shower in the meantime.
"I'd love that," Adele replied with a red heart emoji.
James wanted to make sure he was chatting with Adele, so he asked, "Is this really mama Adele or her team?" Adele responded by sending a voice note saying, "Yes, it really is me."
After her sweet calls and DMs to her fans, Adele took to Twitter to thank them for their continued support.
"I have the best fans in the world! Your graciousness and love tonight [are] overwhelming! Thank you," she tweeted.
Her "Weekends with Adele" residency at Caesar's Palace in Las Vegas was scheduled to begin its run on Friday and run through July 2.
In an Instagram video announcing the postponement, the singer apologized for the short notice but said it was "impossible to finish the show" in time. She also promised to reschedule all the missed residency dates.
"I'm so sorry, but my show ain't ready," she said while holding back her tears. "We've tried absolutely everything that we can to put it together in time and for it to be good enough for you, but we've been absolutely destroyed by delivery delays and COVID. Half my crew, half my team is down with COVID — they still are — and it's been impossible to finish the show. I can't give you what I have right now, and I'm gutted."
Adele, who was visibly tired and upset in the video, said they'd been up for over 30 hours trying to figure out how to make things work, but they ran out of time. Adele said she was "so upset and really embarrassed," and she apologized again to those who traveled to see her in Las Vegas.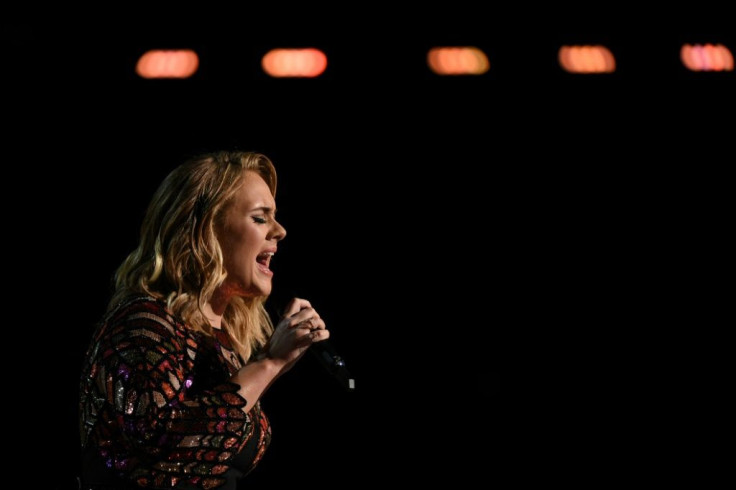 © Copyright IBTimes 2023. All rights reserved.