Adventures With Purpose: Who Are The Divers Who Claim To Have Found Keily Rodni's Body?
Missing California teen Kiely Rodni, who was last seen two weeks ago, is presumed dead, as per divers from Adventures With Purpose (AWP), a search and recovery group that helps locate missing people.
The divers found human remains inside a sunken car Sunday evening while canvassing the watery depths of a reservoir barely 300 yards from where Rodni was last seen. The vehicle was a Honda CR-V bearing a California license plate number that matched that of the missing 16-year-old.
FBI officials and deputies from the Placer County Sheriff's Office, along with other law enforcement teams have been investigating the case ever since the teen went missing from a campground party in Truckee on August 6. Popular volunteer dive team AWP was called in to help with the case Saturday.
In less than 48 hours of searching the waters that the police had already canvassed, AWP divers had a breakthrough and declared "WE FOUND KIELY RODNI" as an update in this case through their Facebook page.
Placer County Sheriff's Office acknowledged AWP's efforts in Rodni's search in a social media post. "The identity of the decedent has not been confirmed. This is a developing situation, and we will provide updates when we can," the update reads.
AWP was formed in the latter half of the past decade and the volunteer group began sharing videos on YouTube in 2018. While the group's initial mission was to clean up rivers and lakes, they were also stumbling upon crucial clues that helped families of missing persons find answers, reported CNN.
"Because of your amazing support: 23 Missing Person Cold Cases Have Been Solved since 2019, providing answers to families looking for their lost loved one," AWP's website states.
The group is fueled by donations and merchandise sales. They have 2.43 million subscribers on YouTube and nearly 1.5 million followers on Facebook.
Jared Leisek is the founder and creator of AWP who also launched the YouTube channel. He was later joined by Doug Bishop, who owned a towing company, as the group's lead investigator and recovery diver.
Leisek crossed paths with Bishop after contacting him to avail of his towing services while working a case. He wanted to recover an underwater car, and "that one vehicle soon led to us pulling out 30 vehicles locally in the city of Portland," Bishop said, according to OPB.
Bishop will next be looking out for clues in the case of missing 22-year-old California woman Jolissa Fuentes.
While many of these recovered cars were linked to insurance fraud by the owners, a May 2020 recovery from a Milwaukee river disrupted AWP's mission. They were pulling up a vehicle from Milwaukee's Willamette River and what they found inside shaped AWP into what it is today.
"We're pulling up a vehicle, what we thought was just another one of those stolen vehicles," Bishop said. "We realized, unfortunately, there were human remains inside."
The shocked team immediately called in authorities to their location, which had turned into a crime scene.
The remains were identified as Timothy Robinson who was missing for 11 years. Since then AWP has dedicated themselves completely toward cold cases involving missing people and vehicles.
Before joining the search for Rodni, the team helped solve the mysterious disappearance of Jedediah Hall. His remains and car were found in Idaho's Snake River in under 20 minutes by Bishop and his team in May, four years after the teenager went missing, reported East Idaho News.
Furthermore, AWP helped close the case of a full-term pregnant Arkansas mother, Samantha Jean Hopper and and her baby Courtney Holt who went missing in September 1998. The divers found Hopper's car submerged eight feet under an Arkansas lake in October 2021, NBC News reported.
They also helped recover the remains of Carey Mae Parker from Texas who went missing in 1991 aged 23. She was found in May 2022.
Apart from the other cases they're working on, AWP is also on the lookout for endangered missing elder Ronald Lee Johnson who vanished in October 2011. The team was in Mandan, Hidatsa and Arikara Nation in central North Dakota earlier this month.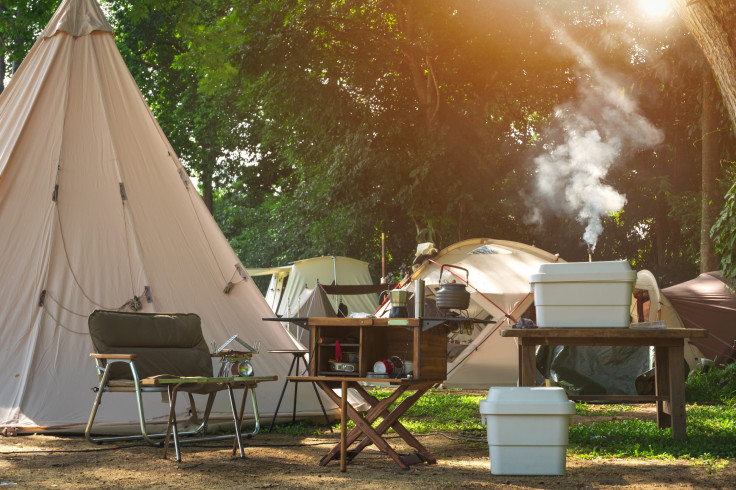 © Copyright IBTimes 2023. All rights reserved.