'The Affair' Season 3 Spoilers: Maura Tierney Says Helen Is Really Struggling After Noah's Conviction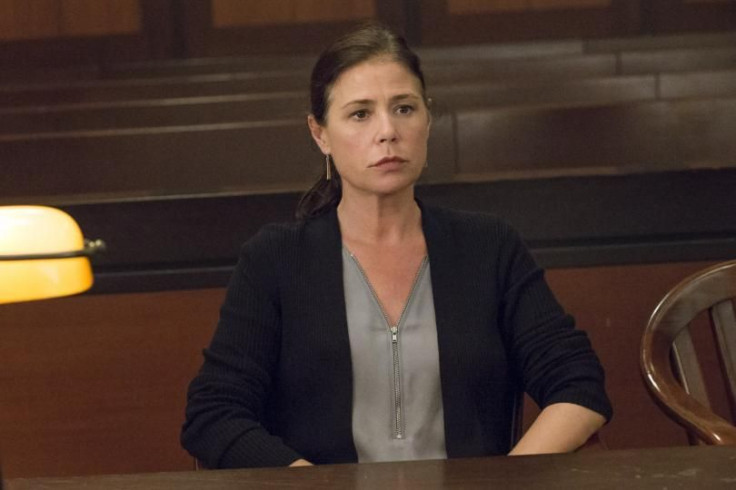 Helen Solloway will have a hard time moving on following Noah Solloway's conviction for the death of Scotty Lockhart. Actress Maura Tierney recently dished on Season 3 of Showtime's "The Affair," teasing that her character will be dealing with an immense amount of guilt in the new episodes.
"She's drowning in guilt and desperation," Tierney told the Daily News in an interview published Monday. "But she's got this really calm veneer over the top of it. It's tough to bring a character back from that bad choice. Who could live with that? That's been the struggle."
As fans may recall, Season 2 ended with Noah (Dominic West) pleading guilty to killing Scotty (Colin Donnell), even though he didn't commit the crime. He took the fall to protect his ex-wife Helen, who was driving the vehicle that struck Scotty, and his current wife Alison (Ruth Wilson), who accidentally shoved Scotty into the road as the car was approaching.
"As the season progresses [Helen] gets more and more desperate," Tierney said. "There's some stuff that she does that's a little unhinged. It's just not as funny. It's a little sadder. It's definitely surprising."
Season 3 will pick up three years after Noah confessed. He's been released from prison, no longer with Alison and is living with his sister Nina (Jennifer Esposito).
"This season is all about Noah," Tierney told the outlet. "He's been released. As the season progresses, there are more and more flashbacks. His journey in prison gets revealed towards the end of the season."
According to a synopsis, via TV Guide, of episode 1, Noah is still haunted by what happened and "struggling to navigate the challenges of his old life while trying to adapt to a new one." The synopsis also teases that the disgraced author will meet a new love interest, Juliette Le Gall (Irene Jacob), and learns that someone is following him.
Variety previously reported that Irene's storyline will be pivotal as she helps Noah deal with some of the things from his past. However, Irene is keeping a few dark secrets of her own.
"The Affair" Season 3 premieres Sunday, Nov. 20 at 10 p.m. EST on Showtime.
© Copyright IBTimes 2023. All rights reserved.