Afghan Girls Poisoned: Taliban, Opposed to Female Education, Are Prime Suspects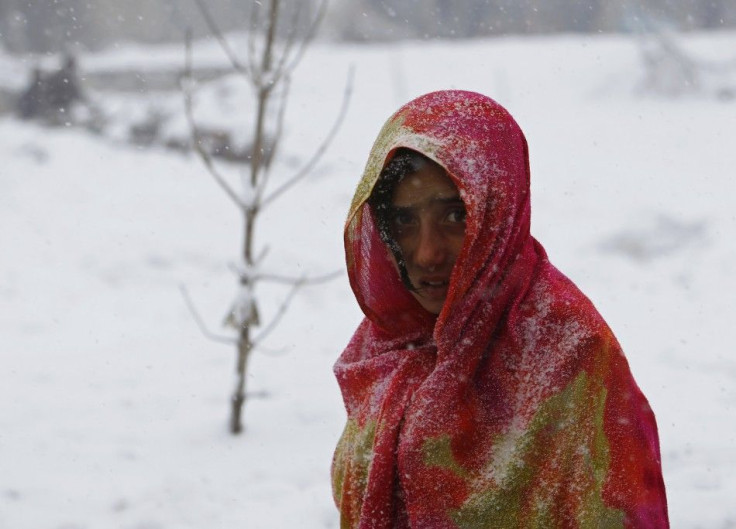 Violence, acid attacks and now poisoning. Extremists will try anything to keep girls from seeking an education in Afghanistan.
A normal day in an Afghan classroom was abruptly interrupted by an outbreak of vomiting and chronic headaches. Hundreds of schoolgirls were rushed to a hospital Tuesday after they were thought to be poisoned by contaminated water administered by radicals opposed to female education.
We are 100 percent sure that the water they drank inside their classes was poisoned. This is either the work of those who are against girls' education or irresponsible armed individuals, Jan Mohammad Nabizada, a spokesman for the education department in northern Takhar province, told the Guardian.
Haffizullah Safi, the head of Takhar's public health department, agrees that the incident was intentional. This is not a natural illness. It's an intentional act to poison schoolgirls, he said
According to Safi, 140 girls were admitted to health facilities and while some remain in critical condition, most of them have been released and are recovering from their symptoms at home.
Under the 1996-2001 Taliban regime, girls were not allowed to attend school on the grounds that female education is un-Islamic. But since the 2001 U.S invasion in Afghanistan, millions of young girls have been granted the right to an education and according to the Afghan government, the Taliban are less opposed to female education than before.
While authorities haven't explicitly blamed the Taliban for this recent attack, they believe religious radicals, who periodically attack female education facilities, carried out the poisoning.
It was only last year that members of the Taliban killed the head teacher of a girls' school in Logar province, near Kabul.
Gunmen shot Khan Mohammad near his home last May. The reason: He ran a school for girls.
Prior to his assassination, Mohammed had received several death threats warning him not to teach girls, according to Mateen Jafar, the education director in Logar.
While more girls are going to school today, especially in Kabul, it is difficult to enforce such laws in remote parts of the country.
Young schoolgirls have had acid thrown in their faces while walking to school and some classrooms have been poisoned by gas and even set alight.
In 2011, 2.4 million Afghan girls were enrolled in schools, but 20 percent of them did not attend class regularly due to obstacles such as lack of transportation, funds and the shortage of teachers.
© Copyright IBTimes 2023. All rights reserved.