After iPhone 6 And Apple Watch: Are Apple's Days Of Secrecy Over?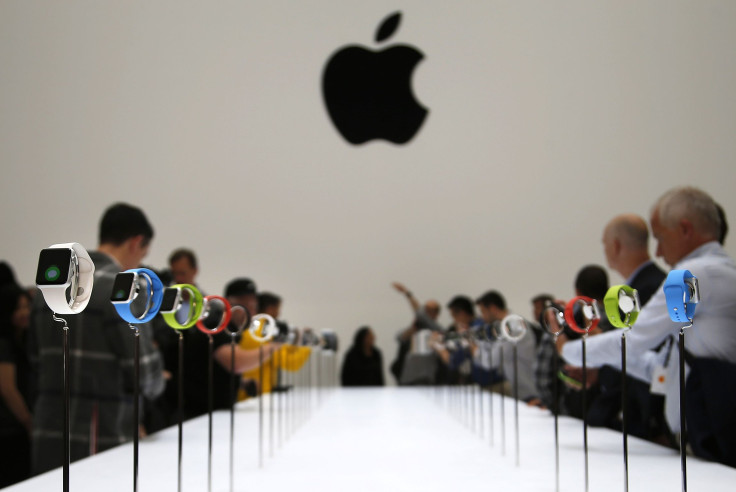 Here's how the iPhone 6 differs from just about every other new Apple product in the past: We knew almost all the important details before CEO Tim Cook took the stage Tuesday. It turns out that the parts photos, manuals and patent filings that surfaced in the lead-up to the new smartphone's unveiling were almost entirely spot-on, minus the predictions of a highly anticipated sapphire screen. Instead, that material made its way into a new wearable device called the Apple Watch.
The frequency and accuracy of leaks building up to the official launch raises the question: Is Apple's era of secrecy over?
Historically, Apple (NASDAQ:AAPL) has managed to keep a tight lid on new devices in development, from the original iPhone in 2007 to the iPad in 2010. While there were murmurs of the first iPhone, its details were largely hidden until its 2007 unveiling. Prior to the release of the iPhone 3G, the only significant leak was a photo of the device's rear case, which surprised many since it used plastic instead of the aluminum shell of the original iPhone.
While rumors swirled in 2009 of Apple working on a tablet, physical evidence didn't surface until two days before its 2010 launch, when Engadget posted photos of the camouflaged tablet being set up for the event. Months later Gizmodo got its hands on a tester iPhone 4 that had been left at a bar. The era of the Apple leak had begun, but the leaks were few and far between.
That was then. Though the company sold just 1.39 million iPhones in 2007, that number surged to 11.6 million units the following year, when the iPhone 3G was unveiled. In 2013 that grew to 150 million units.
Today it's borderline impossible for Apple to keep details of the iPhone under wraps, due to the massive manufacturing capacity required to produce devices at current scale and sell them around the world. More bigger factories mean more people with access to parts, and likely, more leaks. Apple Senior VP of Marketing Phil Schiller seemed to make light of the leaks as he unveiled the screen sizes for the iPhone 6 on Tuesday: "And yes, they are bigger. They are a lot bigger."
That metastasized this summer to a near-daily stream of often multiple leaked photos, videos, schematics and other tidbits, including one featuring an iPhone 6 assembled using only leaked parts. We took part, even creating our own images created from known part leaks.
While it may be impossible for Apple to lock down its offshore supply chain, the company continues to hold a tight grasp in one location: its Cupertino headquarters. While iPhone 6 saw parts leak out on a daily basis, the company managed to keep the details of the Apple Watch largely under wraps by limiting its exposure and keeping it from most of its manufacturing partners.
KGI Securities analyst Ming-Chi Kuo noted that a lack of parts leaks indicated that mass production hadn't begun, and he pushed his estimate for the watch's release to 2015. While leaks had almost been entirely avoided with the Apple Watch, one blurry manufacturing diagram did make its way out to the public a day before its announcement.
The bigger Apple gets, the harder it will be to keep new products a secret. That might not be so bad for Apple.
© Copyright IBTimes 2023. All rights reserved.