After New York Stock Exchange Outage, Anonymous Hacker Group Calls For Protest On Wall Street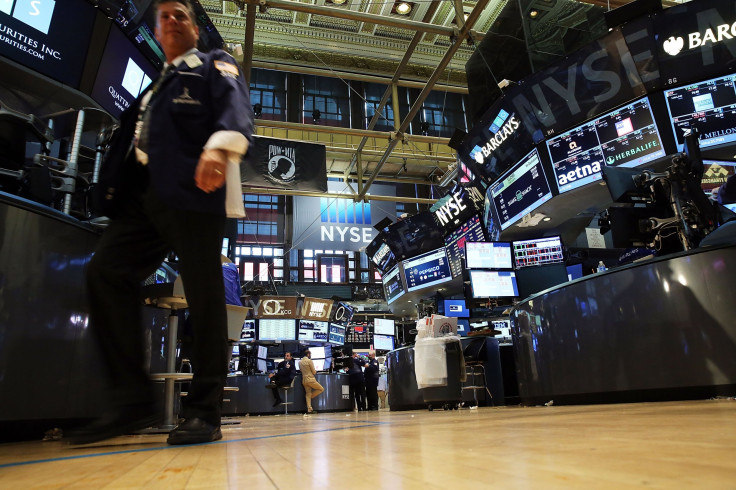 The activist hacker group Anonymous asked its followers to show up at the New York Stock Exchange Wednesday, the same day trading on the market was temporarily suspended because of a technical problem. Anonymous was a fixture at the Occupy Wall Street protests in 2011 and is known for its sometimes radical publicity stunts and cyberattacks on government and corporate websites.
"Anonymous is calling for a protest today at the New York Stock Exchange. Flood Wall Street," the group tweeted from its press account Wednesday. Anonymous asked its followers to gather at 5:00 p.m. EDT for the supposed protest. However, it was unclear what the intentions of the protest were.
Trading on the stock exchange suddenly and mysteriously stopped around 11:30 a.m. EDT Wednesday. Officials quickly labeled the outage an "internal technical issue" and said there were no indications of "malicious actors." The stock exchange had put out a warning earlier Wednesday morning alerting traders of an issue with a gateway connection. The problem appeared to have been solved by around 10:30 a.m. But not for long, because trading stopped completely an hour later at 11:30 a.m.
Some have wondered whether Anonymous played a part in Wednesday's sudden stock exchange suspension. The hacker group had sent a bizarre tweet Tuesday that alluded to a disruption on Wall Street the following day.
However, the Department of Homeland Security said the disruption was not a cyberattack. "The issue we are experiencing is an internal technical issue and is not the result of a cyber breach," the department tweeted Wednesday afternoon. "We chose to suspend trading on NYSE to avoid problems arising from our technical issue."
Trading resumed on the New York Stock Exchange around 3:10 p.m. EDT. The delay lasted more than three and a half hours. Nasdaq and other exchanges continued operating during the outage. Officials said it was the "most significant outage" since the Nasdaq "Flash Freeze" in August 2013.
© Copyright IBTimes 2022. All rights reserved.
FOLLOW MORE IBT NEWS ON THE BELOW CHANNELS