After No Tamir Rice Case Indictment, Bernie Sanders Calls For Federal Investigation Of 12-Year-Old's Killing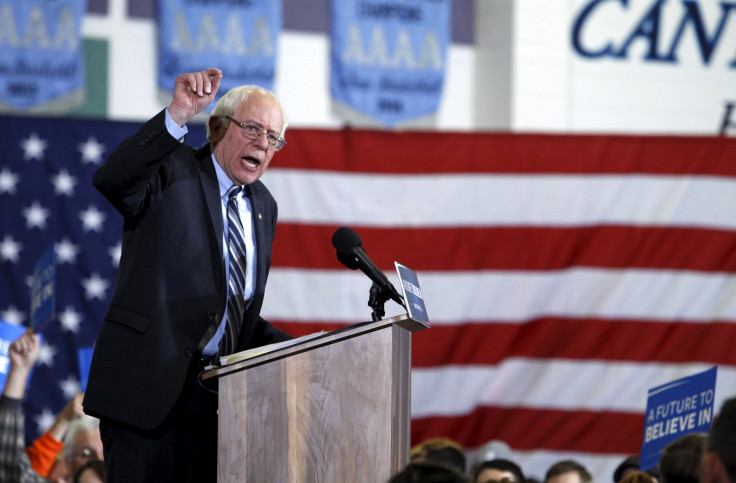 Vermont Sen. Bernie Sanders has criticized an Ohio grand jury's decision Monday not to indict two police officers in connection with the death of 12-year-old Tamir Rice. "I think we need to have a federal investigation to take a hard look at that. But I will also tell you that we need, nationally, to take a hard look at the use of force," Sanders told MSNBC host Melissa Harris-Perry Monday.
Rice was shot in November 2014 by Officer Timothy Loehmann, who has said he believed the child was a threat due to his size and because the toy gun Rice was carrying looked real. After the shooting, Loehmann and fellow officer Frank Garmback realized the gun was a toy.
Sanders, who is running for the Democratic nomination for president, has spoken out about police shootings before and has made criminal justice reform an important aspect of his platform. Earlier this month, he called for an investigation into the Chicago Police Department after a video of police officers shooting 17-year-old Laquan McDonald was released in November. The Vermont senator also called on Chicago officials to resign if they were involved in suppressing the video, and questions continue to arise about how long Chicago Mayor Rahm Emanuel knew the details of the video.
While he acknowledged Monday that police have a difficult job, Sanders said that he sees a need for a cultural change within police departments in the U.S. "As a nation, what we have got to recognize is that lethal force should be the last response, not the first response — and we're seeing too much, I think, of shooting in this country," he said.
When Harris-Perry asked Sanders about gaining the trust of black voters, he talked about how his economic policies would help African-American communities disproportionately affected by issues like low minimum wages and graduation rates. He added that these are the same kinds of issues that make him think Donald Trump supporters would like his policies.
"There is enormous anxiety within the middle class of this country," Sanders said. "What Trump is doing is saying, okay, I have the solution. We should hate Latinos; we should hate Muslims. Vote for me.'"
But Sanders emphasized that he believes Trump's policies will not help the American people.
"What Trump is telling the American people is that low wages are good," Sanders told Harris-Perry. "That's good for America. What he is telling the American people is he wants to see hundreds of billions of dollars in tax breaks for the 0.2 of 1 percent, and that's the word we have got to get out to working-class people who are inclined to support Trump: It's old-fashioned trickle-down economics — the rich will get richer under Trump's ideas, and the middle class will continue to decline."
© Copyright IBTimes 2023. All rights reserved.