Donald Trump Muslim Ban: How Many Refugees Are In The United States? How Many Came From Syria?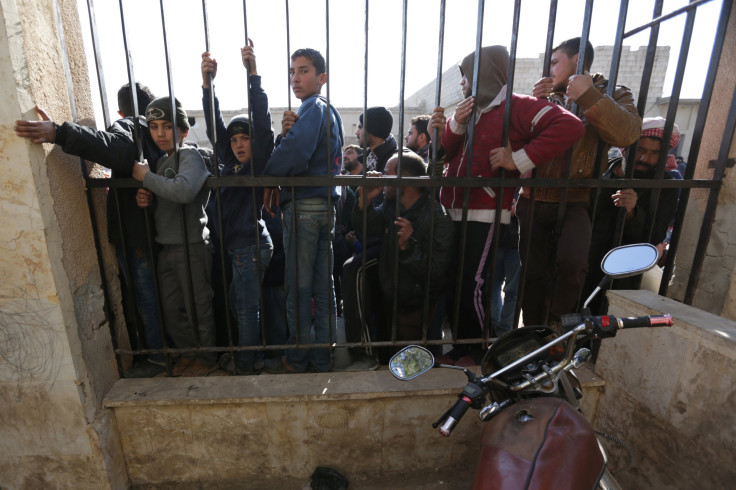 In his first week in office, President Donald Trump is set to order a temporary ban on refugees, according to reports Wednesday. He will also block visas being issued from Iran, Iraq, Libya, Somalia, Sudan, Syria and Yemen -- all countries with heavy Muslim populations.
The banning of refugees was a major rallying point in his campaign. In June, he said: "We have to stop the tremendous flow of Syrian refugees into the United States. We don't know who they are. They have no documentation and we don't know what they're planning."
There are important facts to know about refugees in the U.S.
How many refugees came to the US in 2016?
A total of 84,995 refugees arrived in the U.S. in the fiscal year 2016. This was the largest number of refugees who have come to the U.S. since 2002, the year first year of data that's publicly available.
Of the nearly 85,000 refugees in the U.S., 12,587 came from Syria.
Is that a "tremendous flow"?
Nearly 5 million Syrian people have been displaced since 2011, when the war began, according to data from the United Nations refugee agency.
In addition, other countries have taken more refugees than the U.S., based on data gathered by Amnesty International. Here's how those numbers pan out:
Turkey: 2.7 million Syrian refugees
Lebanon: 1 million Syrian refugees
Jordan: 665,675 Syrian refugees
Iraq: 228,894 Syrian refugees
Egypt: 115,204 Syrian refugees
Where did the refugees come from?
If only 15 percent of refugees in the U.S. are Syria, then where did other refugees come from? Here's a breakdown.
Democratic Republic of Congo: 16,370
Syria: 12,587
Burma: 12,347
Iraq: 9,800
Somalia: 9,020
Bhutan: 5,817
Iran: 3,750
Afghanistan: 2,737
Ukraine: 2,543
Eritrea: 1,949
Other countries: 7,995
Do the refugees have documentation?
Trump also claimed that refugees are entering the country without documentation, which is false.
The process to apply for refugee status in the U.S. is a long one, which includes collecting biographical documents, filling out an application for travel documents, having biometric data assessed, getting a medical check and being screened by multiple U.S intelligence agencies, among other steps.
More data is available at the U.S. State Department's website.
© Copyright IBTimes 2023. All rights reserved.