In An Age Of Entrepreneurial "Heroes," CEO Vera Quinn Considers Herself A "Custodian"
Vera Quinn isn't Cydcor's first CEO – and she won't be the last. Quinn, who also serves as the company's current President, sits at the helm of a ship she hopes will still be sailing long after her career is through. For now, she considers herself "a custodian" for the business. We sit down with the CEO to expand on this idea – and learn some lessons on servant leadership.
We live in a time where many founders, CEOs, and entrepreneurs have personal brands that are somehow more recognizable than the companies they run. From Hollywood-esque start-up stories, to flashy social media posts, our experience of modern entrepreneurship proves one thing: people love a good hero story.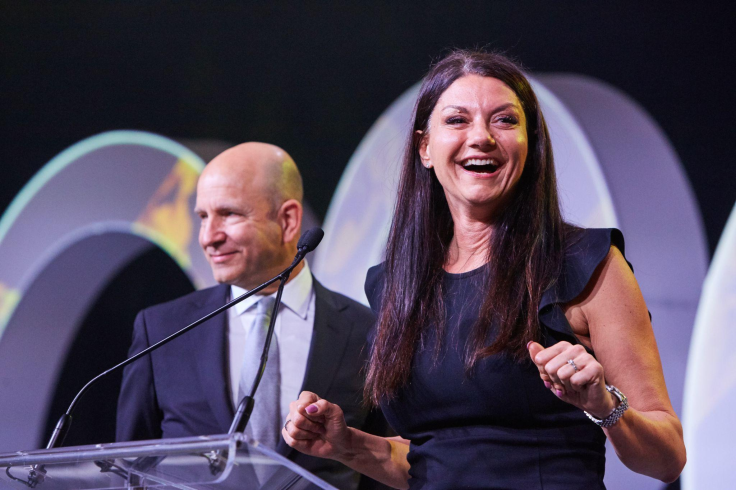 But the idea of a hero who carries a company on their back is antithetical to how business actually works – especially for large companies who want to remain successful long after their current leaders have retired.
A true leader takes long-term responsibility for something that only temporarily belongs to them – putting their team's growth and enrichment before their own. In addition, a leader's primary function should be to assemble the best talents for every task – not face those tasks alone like they're Samson wielding a donkey jawbone.
With a motto like "people helping people" – Cydcor is a company whose entire culture is built up around this idea. A leader in outsourced sales and organizing omni channel campaigns on behalf of clients, including Fortune 500 companies, Cydcor isn't the result of any one person, but rather the result of almost three decades (and counting) of people coming together to build something larger than themselves.
CEO Vera Quinn puts this idea into practice, even in the way that she frames her role.
"I see myself as a custodian," shares Quinn, "because my job is to do the best that I can do with the business for a period of time. I'm not here to hoard power – I want what's best for my business and the people within it."
As a poignant reminder of this, Quinn keeps a baton in a glass box on her desk. This token was relayed to her by Cydcor Chairman Gary Polson, her predecessor, and one day it will be passed on again.
In the meantime, Quinn has continued to be a glue that binds together the people who made the company the industry juggernaut that it is. The Canadian-born entrepreneur joined Cydcor more than 20 years ago, with a mindset that made her certain she would be successful if she only worked hard.
With this work ethic and a servant's heart that aligns with many of Cydcor's principal values, Quinn kept finding more opportunities to expand her responsibilities with the company, until she was invited to take the helm as the next CEO.
Even after more than two decades with the company, Quinn remains curious and open to fresh ideas and new perspectives, even from outsiders and newcomers to the Cydcor family. An ardent note-taker, much of her schedule consists of meetings where the CEO picks the brains of people with very specific skill sets and expertise.
This is in step with one of Cydcor's core values, which stands to "get every brain in the game." As a leader, Quinn recognizes every partner and team member's individuality. It is these differences in people that drive businesses forward to develop innovative and forward-thinking ideas.
It is not only important to treat your team as individuals throughout their personal development, but it is crucial to make sure that you are considering your employees' different personalities, backgrounds, and areas of expertise.
"Many minds are better than one," expresses Quinn. "When we make any business decision, I first think about who needs to be a part of it: who has the best information? You need an alternate set of brains who make the best choices and strategies."
She continues, "I find the worst decisions I make are the ones I make in my head by myself. As the custodian of the business, my expertise lies in finding the most knowledgeable people on the topic at hand and finding a way to serve them best."
When faced with a problem - there could be four answers. But we're looking for the best one.
"Look at our world," concludes Quinn. "Where do we have that kind of certainty? Nowhere. So if my process starts with, 'I'm trying to solve this problem,' clearly articulate the problem. Find the best brains around you to help."
The lesson is this: a long-lasting organization doesn't need heroes, it needs faithful custodians looking to nurture something bigger than themselves.
She'd be too humble to say it herself, but it is evident why Vera Quinn serves as a leading role model for this idea.