Ahmaud Arbery Shooting: Former Police Officer, Son Arrested For Killing Unarmed African-American Man
A white father-son duo involved in the fatal shooting of Ahmaud Arbery, an African-American man who was out jogging, was charged Thursday, authorities said.
Gregory McMichael, 64, and his son, Travis McMichael, 34, were charged with murder and aggravated assault. They were taken into custody and will be booked into the Glynn County Jail, Georgia Bureau of Investigation announced in a press release.
Arbery was killed on Feb. 23, when he was confronted by the two suspected assailants with firearms, while he was unarmed. Per the statement, Travis shot and killed Arbery during an encounter in the Satilla Shores neighborhood in Brunswick in Georgia. On Tuesday, Georgia district attorney demanded criminal charges against the killer-duo who allegedly chased down the victim on a pick-up truck before gunning him down.
Pressure built up on authorities to arrest Gregory and his son, ever since a video clip documenting Arbery's death surfaced online. In the 36-second-long video, Arbery appeared to be jogging on a road before a pick-up truck, with the suspects on board, drew up near him and shots were fired at him. Arbery, after sustaining gunshots, staggered a little and fell down on the ground. The Glynn County Police Department responded shortly after to pronounce him dead. Police didn't immediately confirm the veracity of the video.
The victim's mother, Wanda Cooper-Jones, said she could not cope with her son's death on moral grounds.
Gregory was an ex-police officer and district attorney's investigator. He reportedly told investigators that Arbery attacked Travis prior to the incident, which spurred them to give him a chase.
Lee Merritt, a lawyer for Arbery's family, said his client was pursued by the white men and that the attack was a racially motivated one.
"Mr. Arbery hadn't committed any crime and there was no reason for these men to believe they had the right to stop him with weapons or to use deadly force in furtherance of the unlawful attempted stop. This is murder," Merritt said.
The delay in taking action against the suspects sparked massive public outrage. Liberty District Attorney Tom Durden, who was assigned to the investigation on April 13, formally requested GBI to launch an investigation on Arbery's death on Tuesday (May 5), which ended in the arrests.
Democratic presidential nominee Joe Biden had demanded justice for Arbery. He said, referring to the video, that it was clearly seen the victim was "killed in cold blood."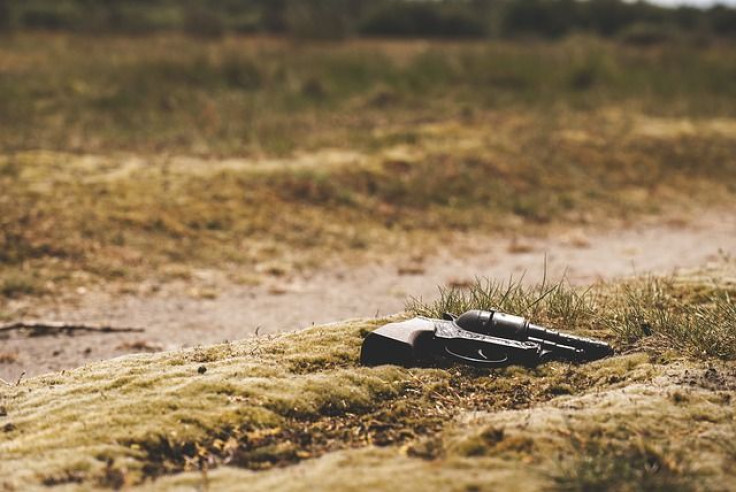 © Copyright IBTimes 2023. All rights reserved.