Indianopolis Police-Involved Shooting: Man 'Streamed' High-Speed Chase On Facebook Live Before Death
Indianapolis police have gunned down a man during a high-speed car chase, in an encounter that possibly has been captured live on Facebook.
The police department said its chief and deputy chief were driving home from work on Interstate 65 when they noticed a man speeding and tried to pull him over. They pursued the vehicle off an exit ramp for at least 15 minutes. The man hopped off the vehicle and fled on foot. An officer then gave him a chase and shot him to death, according to a statement by Chris Bailey, assistant chief of police.
Bailey added that the driver fired first at the officer who then fired back. He said a gun was recovered near the body.
A statement from the police said that there had been an "exchange of fire" between the officers and the driver. It, however, didn't say who fired first or if a gun was recovered. Neither of the officers were injured in the shooting.
The Indianapolis Star identified the driver as Sean Reed, who appeared to be filming his last moments on Facebook Live to over 4,000 watchers. The video apparently showed the shooting but didn't show the driver with any gun, albeit the majority of the encounter took place off-camera.
Reed was seen on the video shouting the address where police said the shooting occurred. "62nd and Michigan! Somebody come get my stupid a–. Please come get me," he yelled on camera. "I just parked this m———-r, I'm gone," he said.
Reed then appears to run, leaving his phone facing the blue sky, while indistinct shouting could be heard in the background. The audio then gets interrupted and returns with a voice shouting "oh my god" repeatedly.
"I think it's going to be a closed casket, homie," a man is heard saying. A man subsequently turns off the camera bending down covering his face with a notebook.
Police haven't confirmed the authenticity of the video. The investigation was ongoing and the officer involved in the shooting was placed on administrative leave.
"IMPD closely scrutinizes all uses of force, as we hold every officer to our high standards," Indianapolis Metropolitan Police Department (IMPD) said in a news release. "While we are withholding judgment (sic) on the actions of the involved officer at this time, the officer has been placed on administrative leave pending further investigation. The shooting is being investigated by IMPD's Critical Incident Response Team."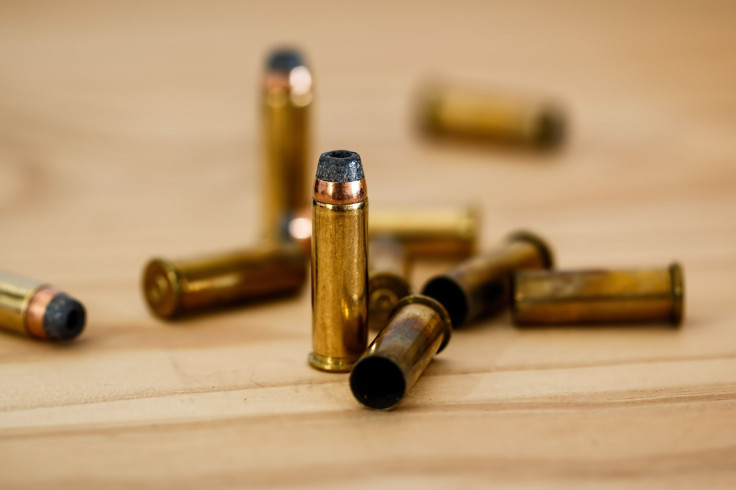 © Copyright IBTimes 2023. All rights reserved.