Air Traffic Control Tower At Las Vegas Airport Closes Temporarily After Controller Tests Positive For Coronavirus
KEY POINTS
McCarran International Airport was temporarily shut down after an air traffic controller tested presumptively positive for COVID-19
The Las Vegas Terminal Radar Approach Control assumed responsibility of the airspace
FAA said the airport would remain open, given the operations were controlled at a reduced rate until the situation was resolved
The air traffic control tower at McCarran International Airport, Las Vegas, was temporarily closed shortly after a controller tested presumptively positive for the novel coronavirus Wednesday, according to the Federal Aviation Administration.
Testing presumptively positive implies a local test coming back positive pending CDC's confirmation. The sole responsibility of the airspace was handed over to the Las Vegas Terminal Radar Approach Control. The airport would remain open, but operations would be continued at a reduced rate until everything comes back on track.
"The air traffic system is a resilient system with multiple backups in place. This shift in operational control is a regular execution of a longstanding contingency plan to ensure continued operations," FAA said in a statement. "Each facility across the country has a similar plan that has been updated and tested in recent years."
Just a day ago, the Midway International Airport (MDW) was facing a temporary shutdown after several employees there tested positive for coronavirus. The shutdown, implemented by the FAA, was meant to ensure safe work environment for air traffic controllers and technicians. The FAA said the airport was still open, just that it was operating at a reduced rate. The agency said it had back-up facilities in operation to keep the airport moderately functional.
The National Air Traffic Controllers Association (NATCA), the union which represents about 20,000 air traffic controllers, engineers and other aviation-safety workers, called for an immediate COVID-19 test for all safety workers at MDW.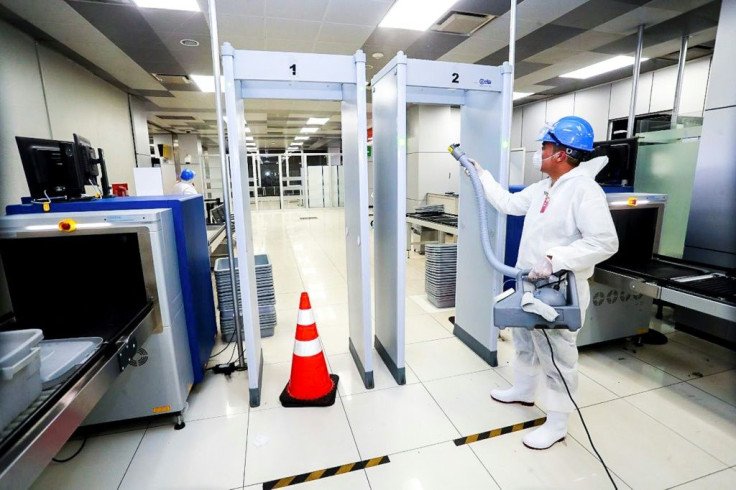 © Copyright IBTimes 2023. All rights reserved.