Airline Passenger Repeatedly Orders Staff To Kneel, Apologize Over Delayed Flight [Video]
A West Air passenger waiting to board a flight from China's Zhengzhou was caught on camera ordering an airport staff to apologize and kneel down after his flight was delayed.
In the video, which went viral on several social media platforms, the Chinese passenger can be seen angrily pointing fingers at a male airport staff and asking him to kneel down. "You should kneel to apologize to us," the unnamed man says in the video.
The airport staff defends himself by saying, "I am a member of staff. I do carry out my responsibilities. But there is no need for you to humiliate me."
The passenger, however, said kneeling down was not humiliating but an act of sincerity.
Meanwhile, the other passengers waiting to board the flight intervened and told the staff that he need not apologize or kneel down as the reason for the flight's delay was not under his control. The flight was reportedly delayed due to bad weather.
While the airline was investigating the incident, several netizens were enraged by the passenger's behavior.
"Lol... do I need to seek your parents' apology for giving birth to such an ill manner son like you? If your parents apologise to me first, I will get the staff to apologise to you," one person commented on YouTube. "This passenger totally no brain," said the other.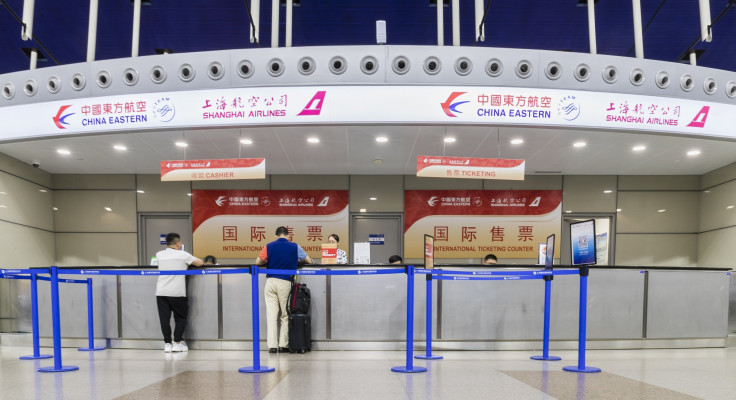 In a similar incident in October 2018, a Chinese airline passenger was caught on camera hitting the staff member in the face with his mobile phone at the check-in kiosk after his flight was canceled due to adverse weather conditions. In the CCTV footage, the unnamed passenger was seen pointing his finger at the staff member before hitting his face with his mobile phone. The passenger was apprehended after checking CCTV footage and was given a five-day detention.