AirPods iOS 11 Update: Headphones Will Automatically Sync With Apple TV With tvOS 11, Plus More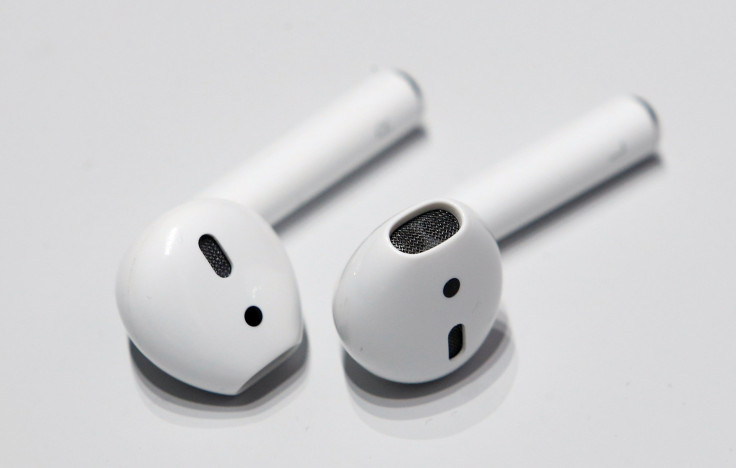 AirPods soon will sync automatically with the Apple TV, with the device's upcoming update, tvOS 11 developer beta shows, 9to5Mac reported.
The wireless headphones currently sync with other paired Apple devices, including the iPad, Apple Watch and Macs through iCloud. Apple TV had been excluded from the iCloud syncing setup.
Read: Siri vs. Alexa vs. Google Assistant: Apple Struggling With Privacy Concerns
On the tvOS 11 beta, AirPods automatically show up as a speaker option on Apple TVs with iCloud accounts linked to iPhones that are paired with the wireless headphones. The setup is automatic, which means you don't have to pair the earphones manually to Apple TV.
The feature will allow users to play audio or listen to content from the Apple TV through AirPods without using the TV speakers.
The tvOS 11 beta is still limited to one iCloud account. However, a report in April said Apple would integrate a multiuser support feature for the Apple TV. The feature would allow users to create their own profiles based on what their preferences are, similar to Netflix. Users would be able to link the Apple ID to a device to create a profile and listen to the account's Apple Music content, view iCloud photos and videos, and use apps. The feature is reportedly in the advanced stages and could come after the first tvOS 11 update.
Read: iOS 11 Beta: 5 Features We're Excited To Use On The New iPhone
More Apple Speaker WWDC News
iOS 11 Speaker Features
Apart from the Apple TV's AirPod speaker option, Apple also revealed this week at its Worldwide Developers Conference new speaker features for its iOS 11 update. The update for iPads and iPhones will add speakers to HomeKit, which controls smart home accessories. Apple introduced AirPlay 2, which will allow HomeKit to control speakers throughout a user's home. AirPlay 2 also will work with Apple's new HomePod speaker.
The AirPlay 2 feature allows for multiroom audio through iOS. You'll be able to play music on select speakers inside your house through the Music app. With iOS 11, people visiting your house will be able to add songs in the Up Next section of the app without interrupting sound from speakers.
Multiple speaker makers, including Bose, Beats and Marantz have partnered with Apple for Airplay 2. Speakers from Apple TV also will be linked to AirPlay 2, which means you can control the audio playing throughout the house when turning on the TV.
HomePod
Apple's HomePod will work as a high-end speaker and home assistant. The cylindrical, 7-inch gadget is powered by an Apple A8 chip, which was previously used in the iPhone 6 series and the latest Apple TV. The speaker will feature Siri, competing with other speakers on the market, including Amazon Echo and Google Home devices. The HomePod will also work with Apple Music and HomeKit, which will allow users to control smart home devices.
The HomePod, which will be available in white or Space Gray, is set to launch in December and will cost $349.
© Copyright IBTimes 2023. All rights reserved.