Aishwarya Rai, Amitabh, Abhishek Bachchan Coronavirus Positive; Bollywood Reeling Under COVID-19 Surge
KEY POINTS
Amitabh Bachchan was hospitalized on Saturday after he tested positive for coronavirus
His son Abhishek, daughter-in-law Aishwarya and granddaughter, Aaradhya, have also tested positive
Abhishek was in "stable" condition with "mild symptoms"
Some of Bollywood's biggest stars, including Amitabh Bachchan and Aishwarya Rai Bachchan, have tested positive for the coronavirus as COVID-19 cases continue to surge in India.
Over the weekend, it was announced that Amitabh was in a "stable" condition and was showing "mild symptoms." After testing positive for the coronavirus on Saturday, both Amitabh, 77, and his son, Abhishek Bachchan, 44, were admitted to the isolation unit of a hospital in Mumbai, the commercial capital of India.
"Amitabh Bachchan is stable with mild symptoms and is currently admitted in the isolation unit of the hospital," Mumbai's Nanavati Hospital said in a statement obtained by CNN.
In a message to his fans on Twitter, Amitabh urged everyone who had come in contact with him in the past 10 days to get tested.
On Sunday, Abhishek confirmed via Twitter that his wife, Aishwarya, and their 8-year-old daughter, Aaradhya, were also COVID-19 positive and would be self-quarantining at home.
"The rest of the family including my Mother have tested negative," he added.
In another tweet, Abhishek said that he and his father will remain in the hospital until further notice.
Amitabh, one of Bollywood's biggest veteran stars, has acted in more than 200 films in his career, which spans five decades. His only son with spouse Jaya Bachchan, Abhishek, followed his father's footsteps and is a Bollywood actor as well.
Meanwhile, iconic Bollywood star Aishwarya, who won the Miss World crown in 1994 and was once dubbed "The Most Beautiful Woman in the World," has appeared in more than 40 films in five languages.
Following the outbreak of the coronavirus, Amitabh appeared in a public service announcement urging people to maintain social distancing, wash hands and use face masks.
Fans, including many Bollywood personalities, were quick to wish the legend a speedy recovery. Responding to them, Amitabh said he was thankful for fans' "eternal love and affection."

After the United States and Brazil, India has the largest number of cases of the coronavirus worldwide. On Sunday, the subcontinent recorded 849,553 cases of COVID-19, and the virus has not spared celebrities, with several Bollywood personalities also testing positive.
Many Bollywood personalities have tested positive for coronavirus over the months.
Singer Kanika Kapoor was one of the first Bollywood celebrities to test positive for COVID-19.
Kapoor announced she was COVID-19 positive on March 20, nearly two weeks after returning from the U.K. on March 9. However, it was only a week later that she developed symptoms and was subsequently hospitalized.
Actor Kiran Kumar also tested positive for coronavirus on May 24. He said he was asymptomatic positive and had no symptoms.
"I had got myself tested on May 14 and it turned out I had coronavirus," the actor told news agency Press Trust of India. "But there's no fever, no cough or any kind of breathlessness. I'm fine, and have quarantined myself at home. It has been 10 days and I haven't developed any symptoms."
Another actor who contracted the disease was Anupam Kher's brother, Raju Kher, who is known for his role in "Om Jai Jagdish."
Coronavirus has also claimed the life of a Bollywood musician. Composer Wajid Khan, who died on June 1, was reportedly receiving treatment for the coronavirus.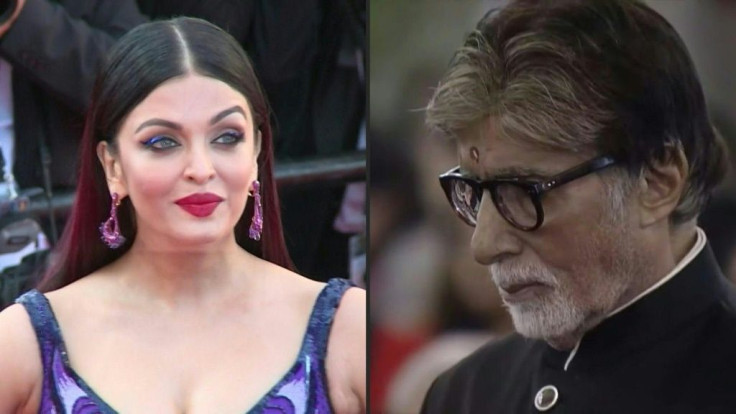 © Copyright IBTimes 2023. All rights reserved.