Al Franken Net Worth: How Rich Is Minnesota Senator?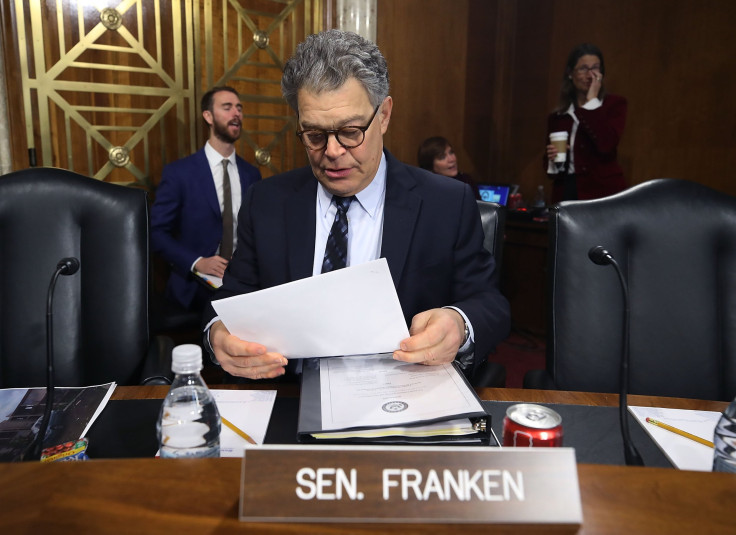 Calls for Sen. Al Franken to leave Congress dramatically increased as more than 25 Democratic senators and the party's chief urged him to resign Wednesday after another woman accused him of sexual misconduct.
As the resignation calls increased, Franken's office said the senator would make an "announcement" Thursday, but did not elaborate further.
Earlier Wednesday, Politico reported a former Democratic congressional aide accused the Minnesota Democrat of forcibly trying to kiss her 11 years ago, adding to an array of allegations filed against him. In a statement, before Democratic women started the calls for resignation, Franken denied the latest accusation against him.
In a succession of Facebook posts, tweets and statements, Wednesday, over 25 of Franken's Senate Democratic colleagues — about half of the party's caucus — called for him to step down. Those included minority leader Chuck Schumer of New York, Dick Durbin of Illinois and Patty Murray of Washington, and the top ranking Senate Democrats.
The senator's net worth was estimated at $8.52 million (as of 2014), which makes him significantly wealthier than the average member of the Congress and thus the wealthiest among all members of Minnesota, according to InsideGov, a website that provides government data.
According to his estimated net worth, he is 8 times richer than the average member of Congress and 3.1 times more than the average senator. When compared to the Minnesota Congressional Delegation, he has a net worth that is likely to be 15 times more than the average member.
His current net worth is estimated to be $9 million, which is also approximately 3 times more than the average United States senator, Coed Magazine reported.
Franken was first accused of sexual misconduct when radio host Leeann Tweeden alleged Nov. 16 the senator groped her in 2006. Eventually seven other women made similar allegations against the Democratic senator.
Republican Sen. Marco Rubio said Monday Franken should consider stepping down from his position. Franken responded by saying he knows he "let a lot of people down," but wants to get back to work.
"I've been trying to take responsibility by apologizing. And by apologizing to the people I've let down. And I'm going to work to regain their trust. I am going to be accountable," he said. "I know I let a lot of people down. … Everyone counted on me to be a champion for women."
The latest accusation came Thursday when a former Democratic Congressional aide accused him of trying to forcibly kiss her in 2006, sparking outrage and increased calls for his resignation among his Democratic colleagues.
"I have spent a lot of time reflecting on Senator Franken's behavior," Sen. Kirsten Gillibrand of New York, a longtime advocate for victims of sexual assault, said, which started the cascade of calls. "Enough is enough," according to the Guardian.
Tom Perez, the chair of the Democratic National Committee, also called on Franken to resign.
"Everyone must share the responsibility of building a culture of trust and respect for women in every industry and workplace, and that includes our party," Perez said.
U.S. senator from Kentucky, Mitch McConnell, issued a statement calling for Franken to step down: "The near daily barrage of allegations of sexual misconduct against Senator Franken are extremely concerning to all of us in the Senate. While the Senate ethics committee is reviewing these serious allegations, it now appears that Senator Franken has lost the support of his colleagues, and most importantly, his constituents. I do not believe he can effectively serve the people of Minnesota in the US Senate any longer."
© Copyright IBTimes 2023. All rights reserved.