Alabama Corrections Officer Missing After Escorting Murder Suspect, Police Warn Of 'Serious Threat'
Authorities in Alabama are searching for a missing corrections officer and a murder suspect after they left the county jail and never returned.
In a Facebook post shared on Friday, the Lauderdale County Sheriff's Office revealed Vicki White, assistant director of corrections, left the jail to transport the inmate to court that morning. However, neither has been seen since.
The prisoner, Casey White, was being charged with capital murder. Although the inmate and the corrections officer share the same last name, they are not related, according to the sheriff's office.
The two left the corrections facility at approximately 9:40 a.m. in a marked vehicle that was later found around 11 a.m. at a shopping center in Florence.
On Friday night, the Alabama Law Enforcement Agency issued a "Blue Alert" for the missing officer. "Casey White is believed to be a serious threat to the corrections officer and the public," the alert stated.
Officer White reportedly told a booking officer that she would be transporting the inmate to court for a mental health evaluation. However, investigators later determined the inmate did not have a scheduled appointment at the courthouse.
"Did she assist him in escaping? That's obviously a possibility," said Lauderdale County Sheriff Rick Singleton. "So we're looking into that as one angle of the investigation — was she kidnapped en route to the courthouse and, you know, taken against her will?"
Authorities advised people to call 911 if they see the missing officer and murder suspect. Casey White was described as a 38-year-old white male with salt and pepper hair, hazel eyes, and tattoos on both arms.
Investigators are searching for video footage that may help them learn more information about what happened.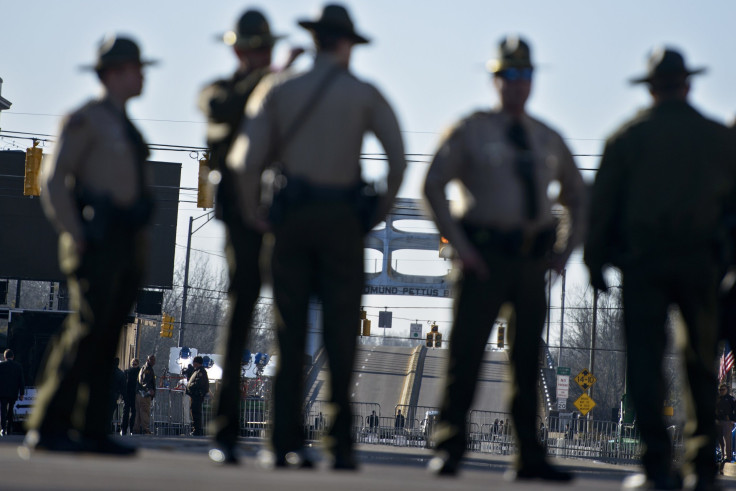 © Copyright IBTimes 2022. All rights reserved.
FOLLOW MORE IBT NEWS ON THE BELOW CHANNELS