Brianna Kupfer Murder: Suspect Shawn Smith Arrested For Allegedly Stabbing UCLA Student
KEY POINTS
Brianna Kupfer was working alone at a store in Los Angeles when she was killed
Her body was found by another customer
The suspect was taken into custody Wednesday
The Los Angeles Police Department has arrested a man suspected of killing 24-year-old UCLA graduate student Brianna Kupfer at a furniture store last week.
The suspect, identified as 31-year-old Shawn Smith, was found in the area of Fair Oaks and Colorado Boulevard in Pasadena on Wednesday and was taken into custody.
"We can confirm, Shawn Laval Smith, the suspect responsible for the murder of Brianna Kupfer is in custody, after being located and detained by Pasadena PD around 11.50 a.m. this morning in the area of Fair Oaks and Colorado Blvd," the Los Angeles Police Department tweeted.
Kupfer was working alone at a Croft House store on North La Brea Avenue on Jan. 13 when the suspect entered the store and stabbed her multiple times. Her body was found on the floor of the store by another customer a while later, New York Post reported. Police said there was no known motive for the stabbing and that it was "a random act of violence."
Lt. John Radtke of the LAPD's West Bureau Homicide division said the victim had texted a friend just before she was attacked, saying a man in the store was "giving her a bad vibe."
"At 1.36 p.m. in the afternoon, Brianna was working in this store all by herself. She sent a text to a friend letting her know that there was someone inside the location that was giving her a bad vibe,'" Radtke said in a press conference Tuesday.
"Regrettably, that person did not see the text immediately. And at 1.50 p.m., a citizen who was coming into the store, a customer, found Brianna lying on the ground lifeless, covered in blood," he added.
Authorities had earlier released surveillance footage that showed the suspect. He was described as a tall man with braided hair, last seen wearing a dark hooded sweatshirt, dark pants and black tennis shoes. Los Angeles officials had also announced a $250,000 reward for any information leading to his arrest.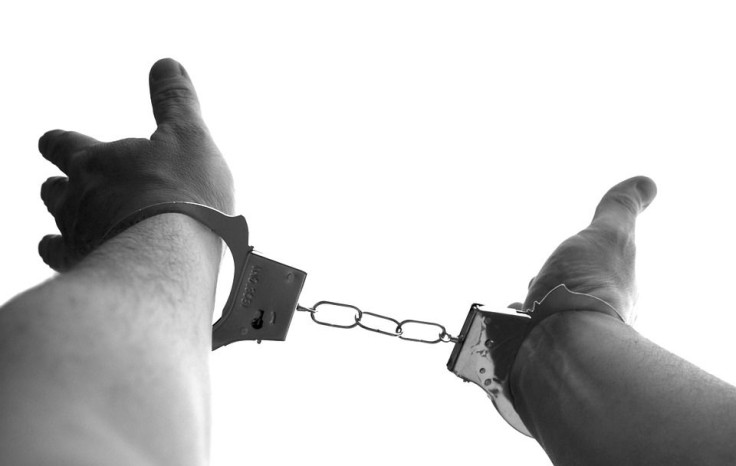 © Copyright IBTimes 2023. All rights reserved.