Alabama Immigration Law Reforms Urged By State's Attorney General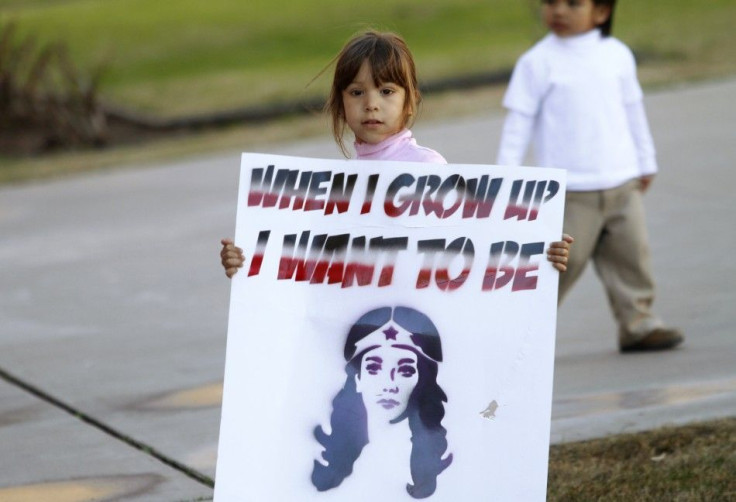 In the midst of a legal battle over Alabama's new immigration law, the state's attorney general sent a letter to top Republican lawmakers suggesting ways to shield the law from challenges by altering or deleting controversial provisions.
A federal appeals court suspended some sections of the law after the U.S. Department of Justice sued Alabama, arguing that the law is discriminatory and pre-empts federal immigration law. The legislation also faces a legal challenge from a coalition of Hispanic groups and a class action lawsuit from several civil rights organizations.
Alabama Law Abridges U.S. Constitutional Rights?
In a letter to Alabama's Senate president pro tempore and House speaker, Alabama Attorney General Luther Strange argued for changes that would alleviate pressure on law enforcement and make the law easier to defend in court, all while not weakening the law. The letter amounted to an admission that lawmakers supporting the bill may have overreached and invited legal action, a point that was punctuated on Tuesday when Alabama law enforcement agencies received letters from the federal government warning them not to encroach on constitutional rights while enforcing the law.
In making these suggestions, I have considered only ways that the statute can be made clearer, or specific legal challenges can be addressed, Strange wrote.
Strange proposed amending or excising measures that been focal points of criticism, including a requirement that public schools collect data on students' immigration status. Critics have charged that measure violates a federal guarantee of universal public K-12 education regardless of immigration status, predicting -- accurately, in some cases -- that it would deter fearful parents from enrolling their children in school. A federal appeals court has for the time being blocked the provision, and Strange suggested repealing it.
I recommend repealing this section so that the resources can be focused on other priorities, Strange wrote, maintaining that the cost of gathering the data outweighed the benefits.
Strange also recommended doing away with a mandate that immigrants carry an alien registration card, a provision that is also currently suspended. He said lawmakers should change the language of a contentious section that prohibits knowingly harboring or transporting immigrants so that renting a home to immigrants would not be included and church groups would be given an exemption.
Some Bill Proponents Criticize Possible Changes
Some of Strange's recommendations prompted criticism from the bill's proponents. He suggested that lawmakers strike sections that would level heavy penalties and authorize lawsuits for limiting enforcement to less than the full extent permitted by this act, arguing that it imposed an unjustified burden on law enforcement. State Sen. Scott Beason, a sponsor of the law, said doing away with those provisions would allow officials to refuse to enforce the law and create sanctuary cities.
I think that would be a big weakening of the law, Beason said.
Strange could draw more support for his request that lawmakers clarify what types of business transactions between government agencies and undocumented immigrants would be considered felonies under the law. He had previously written that the provision should not apply to transactions such getting water or renewing home registration, and The Associated Press reported that legislative leaders have acknowledged working with the business community to reform the law.
Lawmakers are right now working with industry leaders to see what updates might be necessary to maintaining what is arguably the most business-friendly environment anywhere in America, said Todd Stacy, a spokesman for House Speaker Mike Hubbard.
While supporters of the bill argued that it would free up jobs formerly filled by illegal workers, it has produced a series of setbacks for commerce in Alabama. Two different executives of foreign car companies were arrested because the law requires officers to stop and demand documentation anyone they suspect of being in the country illegally, incidents that businesses fear tarnish Alabama's image. Farmers have also been vocal critics of the law as they have watched crops rot in the field because they annot find enough laborers for the arduous task of harvesting crops.
© Copyright IBTimes 2023. All rights reserved.
FOLLOW MORE IBT NEWS ON THE BELOW CHANNELS