Alabama Sheriff's Office Deletes 'Thugshots' Christmas Tree Decorations After Receiving Death Threats
The holiday season has finally arrived, but residents in the south are furious after the Alabama Sheriff's Office turned a traditional Christmas tree into a prop that ended up offending the community.
On Thursday, the Team Sheriff Facebook page shared a photo of the office Christmas tree, which was decorated with "thugshots" of people who committed crimes in the area. The use of the word "thug" is often racist and is used to describe members of the Black community whether they are criminals or not.
However, the post was eventually deleted after a slew of backlash. Lori Myles, a spokesperson for the Mobile County Sheriff's Department, told CBS News the photo was removed from Facebook after they began receiving death threats.
When the Alabama Sheriff's Office initially shared the photo of the criminal themed Christmas tree, it thanked the community for helping them put away the "thugs."
"We have decorated our Tree with THUGSHOTS to show how many Thugs we have taken off the streets of Mobile this year! We could not have done it without our faithful followers!" the now-deleted post read, according to WKRG.
The post went on to encourage criminals to turn themselves in. Upon doing so, they would receive a free COVID-19 test and a "holiday jumpsuit with matching 'flap flops.'"
President Robert Clopton of the Mobile branch of the NAACP claimed the post was inappropriate and revealed that he was contacted by outraged residents.
Despite the backlash, Myles stood by the Alabama Sheriff's Office Christmas tree decorations.
"The thug tree was to show how many people we have arrested by putting them out there (on social media) and having the community sharing that we were looking for those people in which led to an arrest," she told AL.com.
"It's a good thing. It's a good thing in a community that they have taken these career criminals off the streets. We were thanking them and showing the results of Thug Thursday."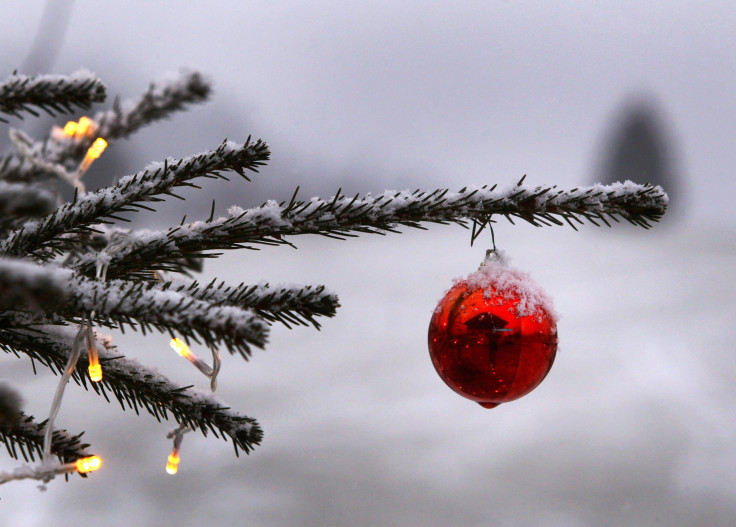 © Copyright IBTimes 2023. All rights reserved.