Alan Rickman's Diaries Reveal His Intention To Leave 'Harry Potter,' Views On Co-Stars
Actor Alan Rickman was reportedly fond of writing journals that documented important events in his life.
A posthumous compilation of the late actor's diaries, "Madly, Deeply: The Diaries of Alan Rickman," will be released on Oct. 4. Some extracts from his diaries was published in The Guardian over the weekend, which disclosed his feelings about his "Harry Potter" co-stars, and his intention to quit the popular movie series.
Rickman, who portrayed Severus Snape's character in the fantasy series, wrote in his diary on Dec. 4, 2022, that he spoke to his agent, Paul Lyon-Maris, regarding exiting "Harry Potter."
"Talking to [agent] Paul Lyon-Maris about [Harry Potter] exit, which he thinks will happen," Rickman wrote. "But here we are in the project-collision area again. Reiterating no more HP. They don't want to hear it."
These comments were penned by the actor after "Harry Potter and the Chamber of Secrets" was released in November 2002.
As the actor was filming the third installment, "Harry Potter and the Prisoner of Azkaban" in May 2003, he wrote about his co-star Daniel Radcliffe, who played Harry Potter's character in the franchise.
"[Daniel Radcliffe] is so concentrated now. Serious and focused – but with a sense of fun," Rickman wrote. "I still don't think he's really an actor but he will undoubtedly direct/produce. And he has such quiet, dignified support from his parents. Nothing is pushed."
Rickman further spoke about the stress he had while working with kids on the sets, considering they didn't know their lines.
"The day got off to a fabulous start with the screen guillotining on to my head," he explained. "A sudden, swift blackout followed by day-long melancholy. Alfonso [Cuarón, director] was quietly ballistic with me. I love him too much to let it last too long so I wailed offset and we sorted it out."
The actor noted how the director Cuarón was under usual "pressure and even he starts rehearsing cameras before actors, and these kids need directing."
He added, "They don't know their lines and Emma [Watson]'s diction is this side of Albania at times. Plus my so-called rehearsal is with a stand-in who is French."
Apart from 2001's "Harry Potter and the Philosopher's Stone", Rickman went on to reprise his character in 2005's "Harry Potter and the Goblet of Fire," 2007's "Harry Potter and the Order of the Phoenix,"2009's "Harry Potter and the Half-Blood Prince," 2010's "Harry Potter and the Deathly Hallows – Part 1" and 2011's "Harry Potter and the Deathly Hallows – Part 2."
Rickman was diagnosed with pancreatic cancer in 2015 after he had a minor stroke. The actor died at the age of 69 in 2016.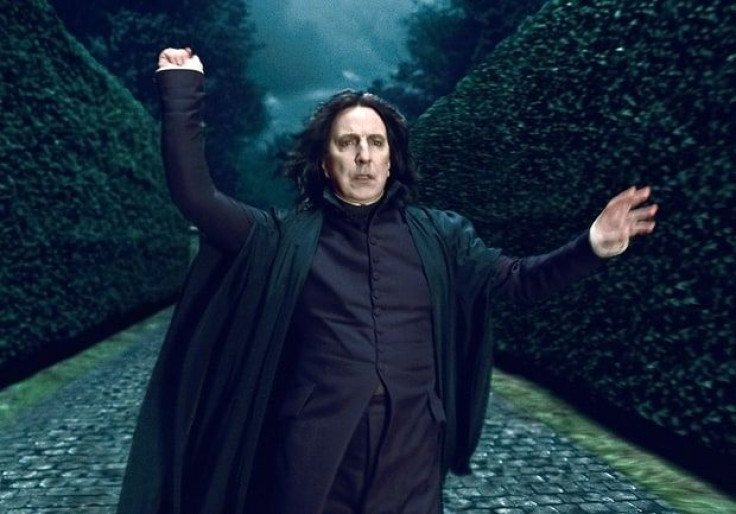 © Copyright IBTimes 2022. All rights reserved.
FOLLOW MORE IBT NEWS ON THE BELOW CHANNELS