Alessandra Ambrosio: Pregnant Supermodel Struts on Catwalk [PHOTOS & VIDEO]
Alessandra Ambrosio may be five months pregnant, but that doesn't stop a supermodel from strutting her stuff on the catwalk.
Ambrosio, a 30-year-old model known for being a Victoria's Secret Angel, stole the show on the runway for Calcci's Fall 2012 collection at Sao Paulo Fashion Week on Sunday.
She sported looks ranging from a leggy gray and black knit jumper frock to a cozy green and brown cowl neck sweater paired with leather-trimmed short-shorts, all with her baby bump poking as she walked in sky-high heels. Ambrosio was photographed holding her growing tummy and blowing kisses at the audience as she sashayed in the show.
Colcci recently launched a new ad campaign featuring Ambrosio and Two and a Half Men star Ashton Kutcher, who was seated front row at the show, according to The Mirror. Gisele Bundchen and Kutcher were the faces of the Brazilian company last year.
After the Colcci show, Ambrosio didn't let pregnancy slow her down in Sao Paulo.
Ready to party with my girls!!!!! she tweeted after the show ended accompanied by a photo of herself and two female friends.
Ambrosio announced in December that she was four months pregnant with her second child with her fiance, businessman Jamie Mazu. The announcement came around the same time she walked the catwalk at the Victoria's Secret Fashion Show, much to the astonishment of organizers who were unaware of her pregnancy.
I didn't tell anybody so no one knew at the show that I was pregnant, she told Us Weekly in December. A week before, I told my booker I don't think I'm going to be able to fit into the clothes because I gained a few pounds already, but we were just quiet.
View the video below and the photos of a pregnant Alessandra Ambrosio struting down the catwalk for Calcci's Fall 2012 collection at Sao Paulo Fashion Week.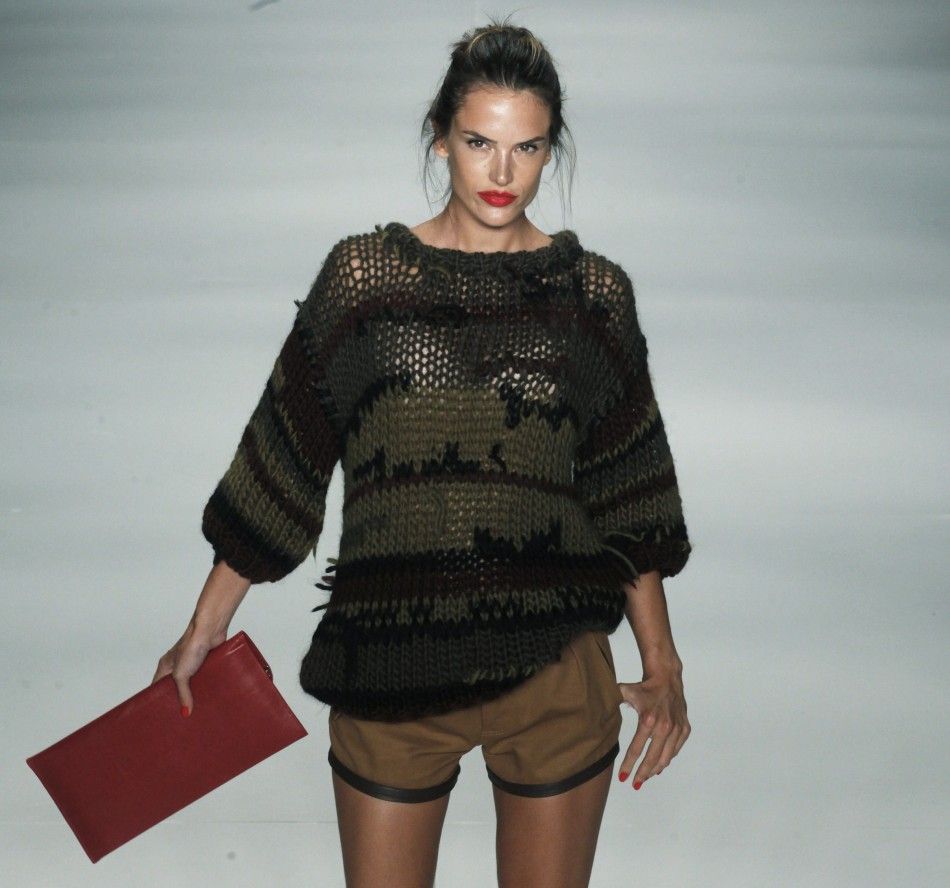 © Copyright IBTimes 2023. All rights reserved.