Alexander McQueen Skull Silk Scarves for Halloween [VIDEO]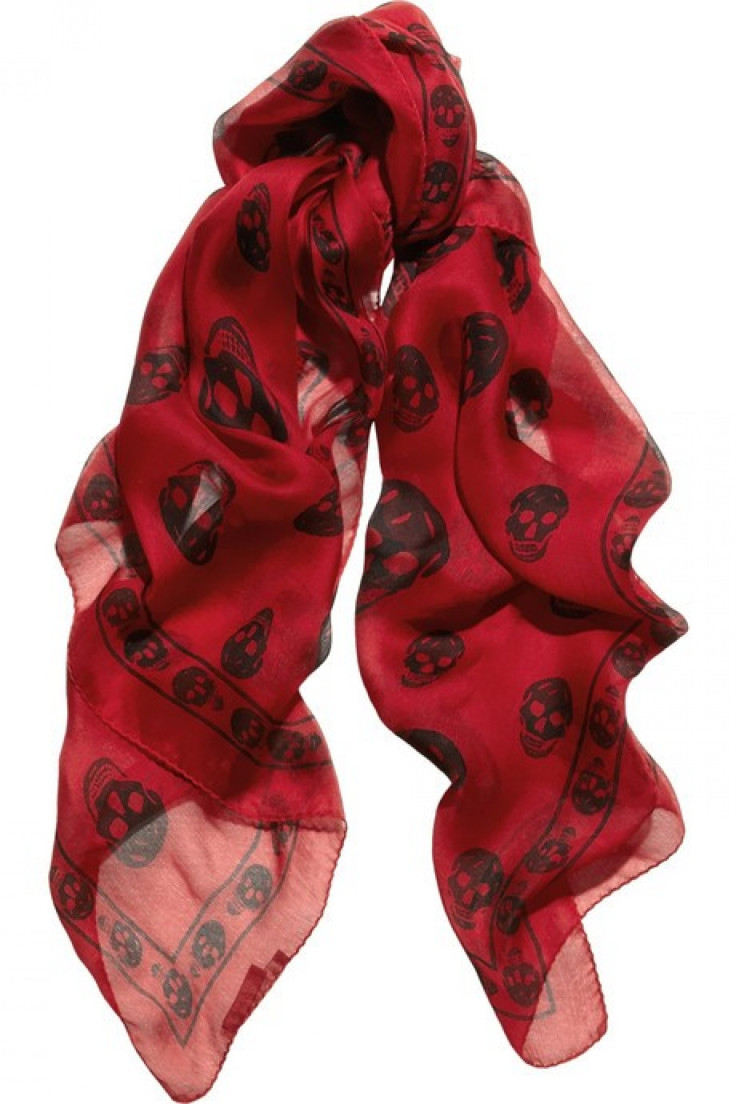 The legendary late Alexander McQueen made a name for himself by flirting with the dark side.
What more fitting a holiday than Halloween to celebrate the renowned designer's uncanny vision?
McQueen, an innovative genius and superstar in the fashion world, was intrigued by the macabre.
I think there is beauty in everything. What 'normal' people would perceive as ugly, I can usually see something of beauty in it, he once said.
One of his best-selling items continues to be the feather skull silk scarf, a beautiful accessory of ghoulish skulls imprinted on vibrantly colored backgrounds.
In honor of this small yet powerful masterpiece, Parisian director Babette Pauthier introduced a short film on behalf of Alexander McQueen showcasing the Fall/Winter scarf collection, reports V Magazine.
In a stunning visual montage, scarves float through the air mirrored off each other. The symmetry provides for a gorgeous other-worldly effect.
Scarves swim amongst broken porcelain, armor, feathers, and tweed.
All McQueen scarves can be bought at the Alexander McQueen Scarf Boutique
© Copyright IBTimes 2023. All rights reserved.