Alibaba Founder Jack Ma Becomes China's Richest Man, Worth $21.8 Billion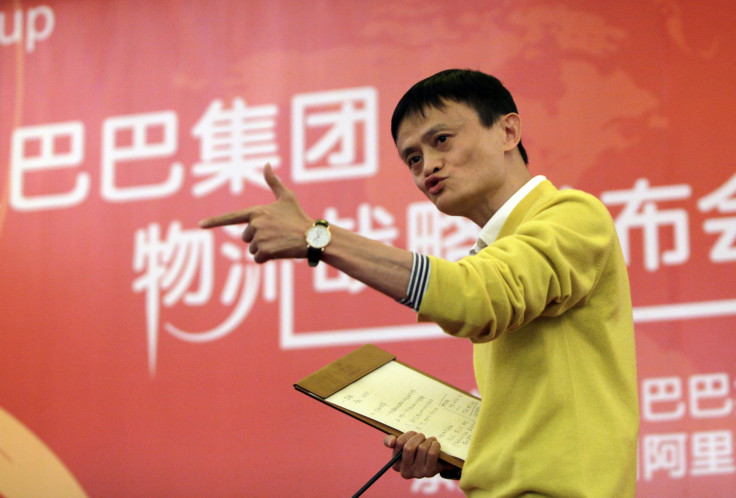 The richest person in China is none other than Jack Ma, the 49-year-old founder and chairman of privately held Alibaba Group Holding Ltd. who has a net worth of $21.8 billion, according to the Bloomberg Billionaires Index. Ma, whose company is readying itself for what's expected to be the largest initial public offering in U.S. history, holds a 7.3 percent economic interest in the giant online-commerce business, as well as almost one-half of the parent of the online-payment service Alipay, Bloomberg News reported Thursday.
Meanwhile, Ma Huateng, the founder and chairman of the diversified online investment company Tencent Holdings Ltd. (HKG:0700), ranked second with $16.3 billion, and Robin Li, the co-founder and chairman of the search-engine firm Baidu Inc. (NASDAQ:BIDU), ranked third with $15.8 billion, according to the index.
Ma's net worth is expected to rise when Alibaba's IPO hits the New York Stock Exchange, presumably next month. Alibaba's post-IPO valuation could be as high as $200 billion, analysts cited by Bloomberg News said. Despite a recently disclosed accounting issue at Alibaba's film-production unit in Hong Kong, the company's IPO figures to be one of main narratives on Wall Street in coming months.
Business is booming for the Hangzhou-based family of online businesses. Alibaba reported its second-quarter gross revenue advanced to $2.55 billion this year, a 46.3 percent gain over last year, and net income climbed to $2.01 billion in 2014, a 179.6 percent increase over 2013.
© Copyright IBTimes 2023. All rights reserved.